Featured Book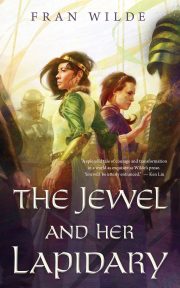 The kingdom in the Valley has long sheltered under the protection of its Jewels and Lapidaries, the people bound to singing gemstones with the power to reshape hills, move rivers, and warp minds.
An epic, in miniature.
Featured Member
Michael R. Underwood
Michael writes across the speculative fiction world, from urban fantasy (Geekomancy), to fantasy superhero novel Shield and Crocus, and the SF series in novellas, Genrenauts. He is a co-host on podcasts The Skiffy & Fanty Show and Speculate.