Featured Book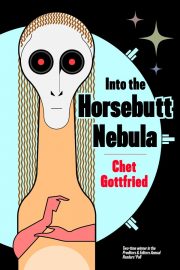 MAD MAX slams into the HITCHHIKER'S GUIDE during the NIGHT OF THE LIVING DEAD.
Zombies, a small alien, and a bottle of Bass ale help Captain Sam Baines, the last human, in his mission for the most important dandelion of the galaxy.
Featured Member
Daniel Marcus
Daniel Marcus has published stories in many genre venues. He is the author of the collection, Binding Energy, and the novels Burn Rate and A Crack in Everything. Daniel was a Campbell finalist and is on the SFF faculty at Gotham Writers' Workshop.