Manifold: Origin by Stephen Baxter
Manifold: Origin by Stephen Baxter
(Available for Purchase)
Comments are closed.
Featured Book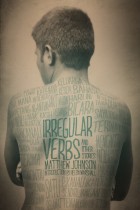 Discover the inflationary effects of a dragon's hoard, the secret connection between Mark Twain and Frankenstein, and the magic power of blackberry jam in this debut collection of strange, funny, and bittersweet tales.
Featured Member
Anna Kashina
Anna Kashina is a Russian-born fantasy author of the Arabian-style "Spirits of the Ancient Sands" series (silver medalist in the ForeWord Magazine Book of the Year contest, and "The Majat Code" series upcoming from Angry Robot in 2014.