Manifold: Origin by Stephen Baxter
Manifold: Origin by Stephen Baxter
(Available for Purchase)
Comments are closed.
Featured Book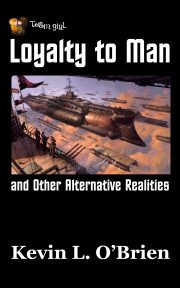 Eile, Sunny, and Differel are spies. Their governments order them to contact an agent offering plans for a new weapon, but she seems to be playing a game. Are the plans fake, or is something more nefarious going on? With five more stories.
Featured Member
Lawrence M. Schoen
Dr. Lawrence M. Schoen has been nominated for the Campbell, Hugo, and Nebula awards, is a world authority on the Klingon language, a hypnotherapist specializing in authors' issues, and writes about life, death, and the continua between the two.