Manifold: Origin by Stephen Baxter
Manifold: Origin by Stephen Baxter
(Available for Purchase)
Comments are closed.
Featured Book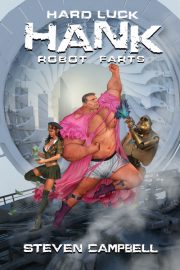 Science Fiction – Comedy. The space station Belvaille, once the center of civilization, is nearly deserted because of the new government's policies. Hank falls in with a tough crowd of freedom fighters who seem determined to overthrow the government
Featured Member
Andrew M. Seddon
"Ring of Time," "The DeathCats of Asa'ican and Other Tales of a Space-Vet," and "Wreaths of Empire" are Andrew M. Seddon's latest science fiction novels all published by Splashdown Books. He's currently working on a series of ghost stories.
Recent Comments