Vitals by Greg Bear
(Available for Purchase)
Comments are closed.
Featured Book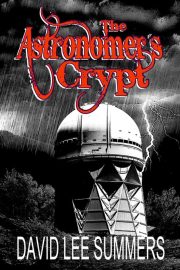 Two years ago on a stormy night, in the dead of winter, Mike Teter, a telescope operator at New Mexico's Carson Peak Observatory, experienced a terrifying vision. Now, Mike is back and what he witnessed is about to become reality.
Featured Member
Brian Burt
Brian Burt writes short and novel-length speculative fiction. His short story "The Last Indian War" won the Writers of the Future Gold Award. His debut novel, "Aquarius Rising: In the Tears of God," won EPIC's 2014 eBook Award for Science Fiction.