Vitals by Greg Bear
(Available for Purchase)
Comments are closed.
Featured Book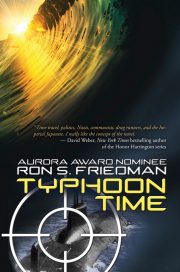 "Time travel, politics, Nazis, communists, drug runners, and the Imperial Japanese. I really like the concept of the novel."
— David Weber, New York Times bestselling author of the Honor Harrington series
Featured Member
Andrew M. Seddon
"Ring of Time," "The DeathCats of Asa'ican and Other Tales of a Space-Vet," and "Wreaths of Empire" are Andrew M. Seddon's latest science fiction novels all published by Splashdown Books. He's currently working on a series of ghost stories.