Vitals by Greg Bear
(Available for Purchase)
Comments are closed.
Featured Book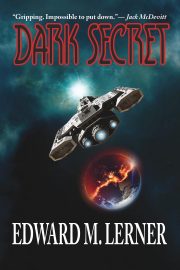 Cosmologically speaking, Earth's luck ran out in an eye blink. In another million years or so, humanity could have had the technology to shield its cradle from an imminent gamma-ray burst. Too bad we didn't get that million years …
Featured Member
Lee Gimenez
Lee Gimenez is the author of 11 novels. His latest thriller, SKYFLASH, is a new J.T. Ryan novel. Several of his books became bestsellers, including The WASHINGTON ULTIMATUM and KILLING WEST.