Vitals by Greg Bear
(Available for Purchase)
Comments are closed.
Featured Book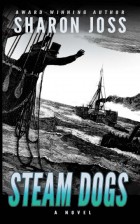 In this alternate history thriller, airships from across Europe converge on the Isle of Dogs for an air show. Among the crowd, a master thief, a Police inspector, and a former royal wizard dead set on kidnapping Queen Victoria of Britain.
Featured Member
Lee Gimenez
Lee Gimenez is the author of 11 novels. His latest thriller, SKYFLASH, is a new J.T. Ryan novel. Several of his books became bestsellers, including The WASHINGTON ULTIMATUM and KILLING WEST.