Vitals by Greg Bear
(Available for Purchase)
Comments are closed.
Featured Book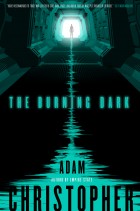 Once, Captain Abraham Idaho Cleveland saved an entire planet from a rampaging machine intelligence, but now he's stuck in a backwater space station — but he's got a surprising friend.
Featured Member
Lou Antonelli
Lou Antonelli is a modern speculative fiction author with classic sensibilities, honed by a long career as a newspaperman. His short story "Great White Ship" was a 2013 finalist for the Sidewise Award. He's had 81 short stories published since 2003.