Vitals by Greg Bear
(Available for Purchase)
Comments are closed.
Featured Book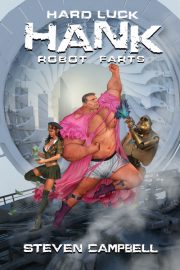 Science Fiction – Comedy. The space station Belvaille, once the center of civilization, is nearly deserted because of the new government's policies. Hank falls in with a tough crowd of freedom fighters who seem determined to overthrow the government
Featured Member
Marshall Ryan Maresca
Marshall Ryan Maresca is a fantasy and science-fiction writer, as well as a playwright, living in South Austin with his wife and son. He is the author of The Thorn of Dentonhill and A Murder of Mages.
Recent Comments