Vitals by Greg Bear
(Available for Purchase)
Comments are closed.
Featured Book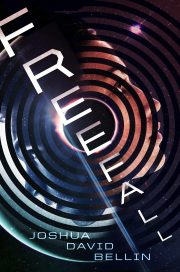 Cam and Sofie live on a future Earth deeply divided by race and class. When the two teens meet during a time of revolutionary struggle over deep-space colonization, the choices they make may decide the fate of their planet and their people.
Featured Member
J.L. Forrest
J.L. Forrest writes from the wet techno-jungles of the Pacific Northwest, the high deserts of the Rocky Mountains, or the Old Country in Roma, Italia. His work appears in Analog Science Fiction and Fact, Crossed Genres, Third Flatiron, and others.