Vitals by Greg Bear
(Available for Purchase)
Comments are closed.
Featured Book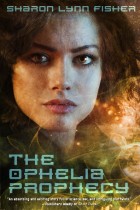 Post-apocalyptic biopunk romance from the RWA RITA Award nominated author of GHOST PLANET. Coming from Tor in April 2014.
Featured Member
Michael J. Martinez
Michael J. Martinez is a veteran writer who decided, in an act of blinding hubris, to try his hand at science-fiction and historical fantasy…in the same book.