Vitals by Greg Bear
(Available for Purchase)
Comments are closed.
Featured Book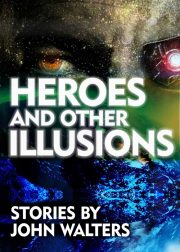 Heroes aren't always as they seem; often they're ordinary people reacting to circumstances beyond their control or pursuing their only option. These stories upend traditional concepts of courage, honor, love, death, enchantment, and terror.
Featured Member
David Lee Summers
David Lee Summers is an author whose writing spans a wide range of the imaginative from science fiction to steampunk to horror. When he's not writing, he operates telescopes at Kitt Peak National Observatory.