Feral Cell by Richard Bowes
Feral Cell by Richard Bowes
(Available for Purchase)
Comments are closed.
Featured Book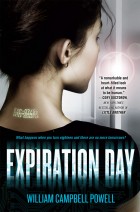 In 2049, nobody can have kids. Well, almost nobody. And nobody knows why. So I'm a real rarity. A real girl. Most kids are just robots. Good enough to fool the maternal instinct. Good enough to stop the riots. Good enough to play with. Sometimes.
Featured Member
Larry Hodges
Larry Hodges is an active member of SFWA with 60+ story sales. His first novel "Sorcerers in Space" came out in 2013 from Class Act Books. He's an Odyssey Writers Workshop graduate and full-time writer with seven books and 1400+ published articles.