Feral Cell by Richard Bowes
Feral Cell by Richard Bowes
(Available for Purchase)
Comments are closed.
Featured Book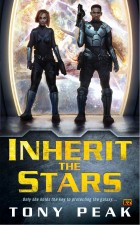 Kivita's latest contract to find an alien relic is the adventure she craves, but her employer has hired Sar Redryll—her former lover—to stop her at any cost. After the relic unleashes powerful abilities in her, human & alien alike hunt her down.
Featured Member
Don Chase
Born, raised and still living just outside of Boston, Don attended the Art Institute of Boston for illustration and decided that he liked writing better. Now he has six books total that he self publishes with number seven on the way.