Feral Cell by Richard Bowes
Feral Cell by Richard Bowes
(Available for Purchase)
Comments are closed.
Featured Book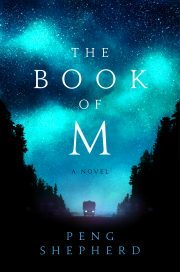 "Shepherd has crafted an engaging and twisty tale about memory's impact on who or what we become. For aficionados of literary dystopian fiction such as Emily St. John Mandel's STATION ELEVEN." —Library Journal
Featured Member
Constance Cooper
Constance Cooper recently published her debut YA fantasy novel GUILE. Her short fiction has appeared in Asimov's, Lightspeed, Strange Horizons, and two Best Of anthologies. She has a background in software engineering and linguistics.