Feral Cell by Richard Bowes
Feral Cell by Richard Bowes
(Available for Purchase)
Comments are closed.
Featured Book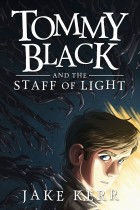 From Nebula & Sturgeon Award nominee Jake Kerr comes the Tommy Black trilogy, an action adventure series for readers of all ages.
Featured Member
Laura Anne Gilman
Laura Anne Gilman is the Nebula-nominated author of the Vineart War trilogy, the "Cosa Nostradamus" urban fantasy series, and a few other works, including the occasional short story. Under the name L.A. Kornetsky, she also writes mysteries.