Feral Cell by Richard Bowes
Feral Cell by Richard Bowes
(Available for Purchase)
Comments are closed.
Featured Book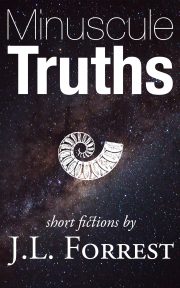 Minuscule Truths holds ten beguiling tales of science fiction and fantasy. It offers a treasure of storytelling, with yarns from the likes of Analog Science Fiction and Fact, Crossed Genres' Fierce Family, Robot Cowgirl's Alien Abduction, and others.
Featured Member
Diana Pharaoh Francis
Diana Pharaoh Francis writes urban and traditional fantasy with much adventure, romance, danger, and intrigue. Her books include the Path series, Diamond City Magic series, Crosspointe Chronicles, Horngate Witches, and Mission: Magic.