Moonrise by Ben Bova
(Available for Purchase)
Comments are closed.
Featured Book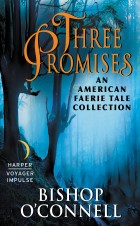 Promises bind, but some promises break…
From the author of The Stolen and The Forgotten comes a collection of stories between the stories, a glimpse of the American Faerie Tale series characters in a whole new light.
Featured Member
Beth Cato
Beth Cato's debut steampunk novel THE CLOCKWORK DAGGER will be released by HarperCollins Voyager in September 2014. Her short stories appear in Beneath Ceaseless Skies, InterGalactic Medicine Show, and Nature. Her website is bethcato.com.