Moonrise by Ben Bova
(Available for Purchase)
Comments are closed.
Featured Book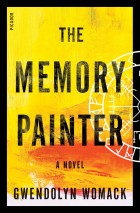 What if there was a drug that could help you remember your past lives? What if the lives you remembered could lead you to your one true love? What if you learned that for thousands of years, a deadly enemy had conspired to keep the two of you apart?
Featured Member
Amanda C. Davis
Amanda C. Davis is a combustion engineer and short-fiction author who bakes excellent macarons and watches terrible slasher movies. She tweets enthusiastically as @davisac1.