Moonrise by Ben Bova
(Available for Purchase)
Comments are closed.
Featured Book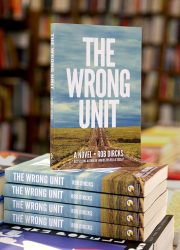 Rob Dircks, bestselling author of Where the Hell is Tesla?, has a "unit" with a problem: how to deliver his package, out in the middle of nowhere, with nothing to guide him. Oh, and with the fate of humanity hanging in the balance.
Featured Member
Jeffe Kennedy
Jeffe Kennedy is an award-winning author and scientist. Her works include non-fiction, poetry, short fiction, and novels. She lives in Santa Fe, NM, with two Maine coon cats, plentiful free-range lizards and a handsome Doctor of Oriental Medicine.