Moonrise by Ben Bova
(Available for Purchase)
Comments are closed.
Featured Book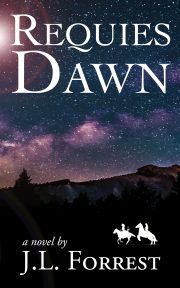 Yw Sabi once ruled all the System, but now finds herself an enemy of her own kind in a changed world. She must right ancient wrongs and, with the aid of an E'cwn huntress, struggle against new gods and rediscover an ancient, undying love.
Featured Member
Don Sakers
Don Sakers is the author of the Scattered Worlds Mosaic series. He's explored the thoughts of sapient trees, brought Carmen Miranda's ghost to Space Station 3, and beaten the "Cold Equations" scenario. His book review column appears in Analog.