Moonrise by Ben Bova
(Available for Purchase)
Comments are closed.
Featured Book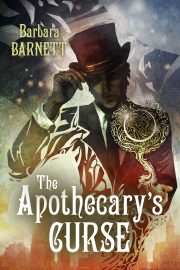 Between magic and science, mythology and medicine, history and fantasy lies The Apothecary's Curse, as a gentleman physician and an enigmatic apothecary try to prevent a genetics company from exploiting the book that made them immortal centuries ago.
Featured Member
Nathan Lowell
Nathan Lowell has been a full time SF/F fan since before there was a space program and a full time novelist since 2012.