Moonrise by Ben Bova
(Available for Purchase)
Comments are closed.
Featured Book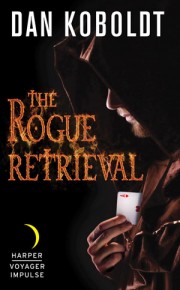 Stage magician Quinn Bradley has one dream: to headline his own show on the Vegas Strip. When the talent scouts begin circling, he thinks he's about to make it. Instead, he gets an offer to go on a quest to a place where magic is all too real.
Featured Member
Wesley Chu
Wesley Chu was shortlisted for the John W. Campbell Best New Writer Award. His debut, The Lives of Tao, earned him an ALA Alex Award & a Science Fiction Goodreads Choice Award. Chu's next series with be released with Tor Books in 2015.