Moonrise by Ben Bova
(Available for Purchase)
Comments are closed.
Featured Book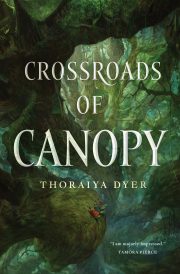 The highly-anticipated fantasy debut from Aurealis and Ditmar Award-winning author Thoraiya Dyer, set in a giant mythical rainforest controlled by living gods
Featured Member
Lee Gimenez
Lee Gimenez is the author of eight novels and over fifty short stories. Several of his books became bestsellers, including BLACKSNOW ZERO, and THE NANOTECH MURDERS. His latest thriller, THE WASHINGTON ULTIMATUM, was published in 2013.
Recent Comments