Moonrise by Ben Bova
(Available for Purchase)
Comments are closed.
Featured Book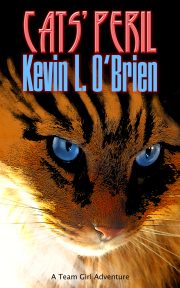 How Team Girl acquired their mascot Snowshoe Kitty and came to the attention of their nemesis, the mad scientist Dr. Mabuse, and how they learned about the true nature of cats.
Featured Member
Nathan Lowell
Nathan Lowell has been a full time SF/F fan since before there was a space program and a full time novelist since 2012.
Recent Comments