Moonrise by Ben Bova
(Available for Purchase)
Comments are closed.
Featured Book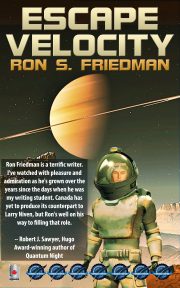 Toward the end of the twenty first century, humanity establishes space colonies throughout the Solar System. A settlement on Titan, a city on Mars and thriving asteroid-belt mining facilities. Then, Earth experiences a global catastrophic collapse.
Featured Member
David D. Levine
David D. Levine is the author of novel Arabella of Mars (Tor 2016) and over fifty science fiction and fantasy stories. His story "Tk'Tk'Tk" won the Hugo Award, and he has been shortlisted for awards including the Hugo, Nebula, Campbell, and Sturgeon.