Featured Book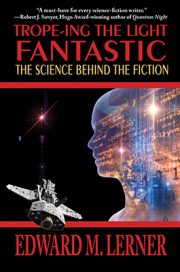 FTL travel? Time travel? Super-smart AI? Those are surely mere fodder for storytelling. Wild extrapolations.
Or not. TROPE-ING reviews the latest science relevant to popular tropes, illustrated throughout with SF (written and video) examples.
Featured Member
Mindy McGinnis
Mindy McGinnis is an assistant YA librarian who lives in Ohio. She graduated from Otterbein University magna cum laude with a BA in English Literature and Religion. Her debut Cli-Fi novel, NOT A DROP TO DRINK was published in 2013 by Harper Collins.