by Stephen Goldin
Sample of book available.
URL: http://www.smashwords.com/books/view/3417
Comments are closed.
Featured Book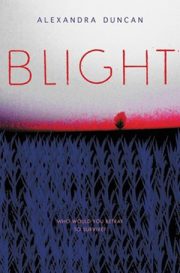 Seventeen year-old Tempest has lived on the AgraStar farm since she was a child. Company life is all she's even know. But one small act of disobedience will create fissures that crack open the walls of her world and send her running for her life.
Featured Member
Laura Anne Gilman
Laura Anne Gilman is the Nebula-nominated author of the Vineart War trilogy, the "Cosa Nostradamus" urban fantasy series, and a few other works, including the occasional short story. Under the name L.A. Kornetsky, she also writes mysteries.