by Stephen Goldin
Sample of book available.
URL: http://www.smashwords.com/books/view/3417
Comments are closed.
Featured Book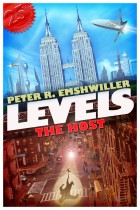 Originally published by Bantam Spectra as The Host, this is the 25th Anniversary edition of the cyperpunk classic, now available for Kindle!
Featured Member
Adam Christopher
Adam Christopher is the Sir Julius Vogel Award-winning author of Empire State (SciFiNow magazine Book of the Year 2012 and a Financial Times Book of the Year 2012), Seven Wonders, The Age Atomic, Hang Wire, and The Burning Dark.