Bibliography by Lois McMaster Bujold
Bibliography by Lois McMaster Bujold
URL: http://www.dendarii.com/inprint.html
Comments are closed.
Featured Book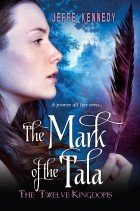 Tales tell of three sisters, daughters of the high king. No one says much about the middle princess until the day she meets a strange man who rules a land of shapeshifters and demons. A country no more than legend-until he claims her as its queen.
Featured Member
Laura Anne Gilman
Laura Anne Gilman is the Nebula-nominated author of the Vineart War trilogy, the "Cosa Nostradamus" urban fantasy series, and a few other works, including the occasional short story. Under the name L.A. Kornetsky, she also writes mysteries.