a novel by Stephen Goldin
Sample of text available for free.
URL: http://www.smashwords.com/books/view/3155
Comments are closed.
Featured Book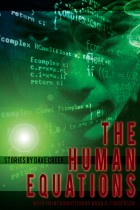 — The Chinese explorer Zheng He makes First Contact with aliens.
— A resident of an orbital habitat must decide between his people's traditions and his habitat's survival.
— The attempt to save a gigantic sea creature's baby — from the inside!
Featured Member
Charles E. Gannon
Chuck Gannon's novels include National&Wall Street Journal Bestsellers, with shorter works appearing in magazines/anthologies. A Distinguished Prof. of English and 3-time Fulbrighter, his "Rumors of War and Infernal Machines" won the ALA Choice Award