Kiln People by David Brin
Kiln People by David Brin
URL: http://www.fictionwise.com/servlet/mw?t=book&bi=1802&id=52221
Comments are closed.
Featured Book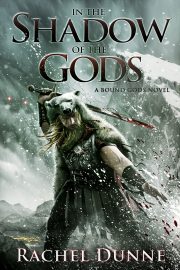 When the gods make war only one side can win, and Joros is determined to be on the right side. He leads a disparate group: a lost and damaged swordsman, a drug-addled mage, and a pair of twins who have secretly survived the edict against them.
Featured Member
Jeffe Kennedy
Jeffe Kennedy is an award-winning author and scientist. Her works include non-fiction, poetry, short fiction, and novels. She lives in Santa Fe, NM, with two Maine coon cats, plentiful free-range lizards and a handsome Doctor of Oriental Medicine.