Young Rissa by F.M. Busby
Young Rissa by F.M. Busby
URL: http://www.ereads.com/book.asp?bookid=883
Comments are closed.
Featured Book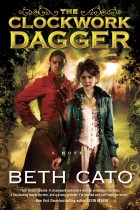 Healer on airship. Murder, spies, poison, cute gremlins & world tree that seriously plays favorites. Epic fantasy meets steampunk!
Featured Member
Wesley Chu
Wesley Chu was shortlisted for the John W. Campbell Best New Writer Award. His debut, The Lives of Tao, earned him an ALA Alex Award & a Science Fiction Goodreads Choice Award. Chu's next series with be released with Tor Books in 2015.