Young Rissa by F.M. Busby
Young Rissa by F.M. Busby
URL: http://www.ereads.com/book.asp?bookid=883
Comments are closed.
Featured Book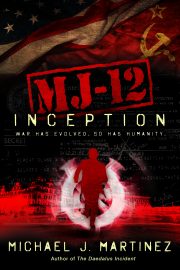 From the ashes of World War II, a new breed of humanity has arisen. The secret MAJESTIC-12 program hopes to use these new super-humans in the Cold War…but can they truly be controlled? A new spy-fi thriller from the author of the DAEDALUS trilogy.
Featured Member
Milo James Fowler
Milo James Fowler is a teacher by day and a speculative fictioneer by night. When he's not grading papers, he's imagining what the world might be like in a few dozen alternate realities.