Young Rissa by F.M. Busby
Young Rissa by F.M. Busby
URL: http://www.ereads.com/book.asp?bookid=883
Comments are closed.
Featured Book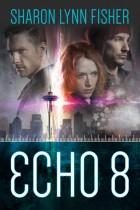 The fate of 2 worlds hangs in the balance as 3 lives entangle: Jake, a man shifted to an alternate Earth where he must drain energy from others to survive; Tess, the scientist trying to save him; Ross, the FBI agent caught between love and duty.
Featured Member
Jim C. Hines
Jim Hines writes books about magic librarians, action-hero princesses, nearsighted goblins, flaming spiders, and more. (Generally not all in the same book.) He's also sold close to 50 short stories.