Young Rissa by F.M. Busby
Young Rissa by F.M. Busby
URL: http://www.ereads.com/book.asp?bookid=883
Comments are closed.
Featured Book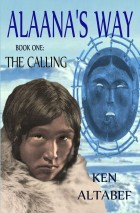 When Alaana is called upon to become shaman for her Anatatook people she faces vengeful ghosts and hungry demons in this epic adventure set in the arctic wastes. Book One of Five.
Featured Member
Weston Ochse
Bram Stoker-winning Weston Ochse is the author of more than 20 books, including Grunt Life, SEAL Team 666, and Age of Blood. He is a military veteran with 30 years of service and has recently returned from a deployment to Afghanistan.