Quick Updates for 2009-11-06
Comments are closed.
Featured Book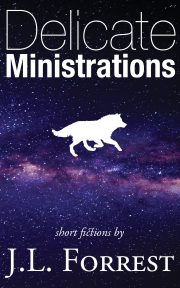 Delicate Ministrations unfurls eleven speculative tales. This second edition introduces a new novella—Liminal. Honest Indie writes, "These are great stories from a writer who infuses them with heart, soul, insight and a fearful imagination."
Featured Member
Sharon Lynn Fisher
Tor author Sharon Lynn Fisher is an RWA RITA Award finalist and a 3-time RWA Golden Heart Award finalist. She lives in the Pacific Northwest, where she writes books for the geeky at heart – sci-fi stories full of adventure and romance.