Quick Updates for 2009-11-06
Comments are closed.
Featured Book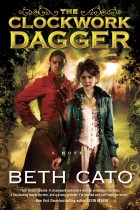 Healer on airship. Murder, spies, poison, cute gremlins & world tree that seriously plays favorites. Epic fantasy meets steampunk!
Featured Member
Barbara A. Barnett
Barbara A. Barnett is a writer, musician, librarian, Odyssey Writing Workshop alum, coffee addict, wine lover, bad movie mocker, and all-around geek with over 40 short stories published.