Quick Updates for 2009-11-06
Comments are closed.
Featured Book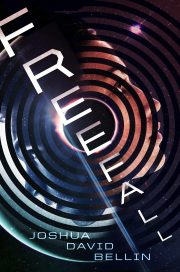 Cam and Sofie live on a future Earth deeply divided by race and class. When the two teens meet during a time of revolutionary struggle over deep-space colonization, the choices they make may decide the fate of their planet and their people.
Featured Member
Edward M. Lerner
Edward M. Lerner worked in high tech for 30 years, supporting (among many) NASA, the DoD, and the FBI. When not prospecting beneath his sofa cushions for small change for his first spaceflight, he now writes SF, technothrillers, and popular science.