Quick Updates for 2009-11-06
Comments are closed.
Featured Book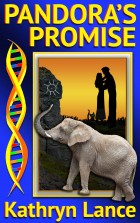 Technological collapse, genetic disaster imperil humanity; empathic elephants, snakes roam; who can save the future world? Will, the ruthless leader? Zach, the poet-warrior? Evvy, the brilliant scientist both men love? Or the mysterious, elusive Eye?
Featured Member
Fran Wilde
Fran Wilde is an author and technology consultant. Her first novel, UPDRAFT, debuts from Tor in September 2015. Her short stories appear in Asimov's, Beneath Ceaseless Skies, and Tor.com. She also produces Cooking the Books.
Recent Comments