Quick Updates for 2009-11-06
Comments are closed.
Featured Book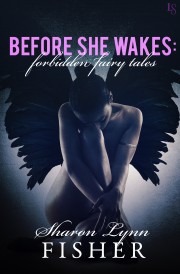 You've never read bedtime stories like these. RWA RITA Award finalist Sharon Lynn Fisher blends fantasy, science fiction, and dark romance in these bold tales of seduction and sensual awakening.
Featured Member
Amy J. Murphy
The shady underworld of the high school essay black market was indie author Amy J. Murphy's introduction to writing for profit. She went legit in 2015 with the launch of the Allies and Enemies series. It's reached the Top 50 in space opera on Amazon.