Quick Updates for 2009-11-06
Comments are closed.
Featured Book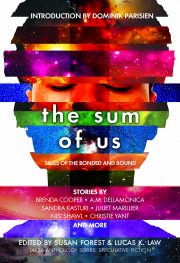 Explore the depth and breadth of giving and of caring and delve into the world of caregivers–a segment of our population that is often taken for granted–with twenty-three original thought-provoking and moving stories.
Featured Member
Mindy McGinnis
Mindy McGinnis is an assistant YA librarian who lives in Ohio. She graduated from Otterbein University magna cum laude with a BA in English Literature and Religion. Her debut Cli-Fi novel, NOT A DROP TO DRINK was published in 2013 by Harper Collins.