Quick Updates for 2009-11-06
Comments are closed.
Featured Book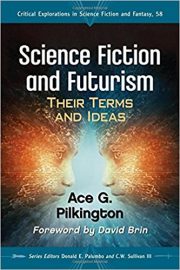 Science and science fiction have common stories, thought experiments, and language. This book shows that relationship. It covers the magical terms that crystallized the futurists' ideas and made them the common currency of our culture.
Featured Member
Adam Christopher
Adam Christopher is the Sir Julius Vogel Award-winning author of Empire State (SciFiNow magazine Book of the Year 2012 and a Financial Times Book of the Year 2012), Seven Wonders, The Age Atomic, Hang Wire, and The Burning Dark.