Quick Updates for 2009-11-06
Comments are closed.
Featured Book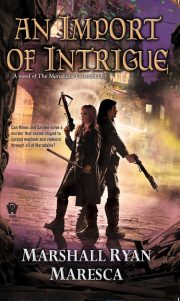 The Little East: a collision of foreign cultures and traditions, sequestered away in the city of Maradaine. When a foreign dignitary is murdered, the case falls upon the least popular inspectors in the Constabulary: Satrine Rainey and Minox Welling.
Featured Member
Kay Kenyon
Kay Kenyon is the author of 11 sf/f novels including her fantasy, A Thousand Perfect Things, August 2013. Her work has been short-listed for the Philip K. Dick Award and John W. Campbell awards.
Recent Comments