Quick Updates for 2009-11-06
Comments are closed.
Featured Book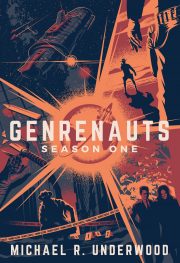 When a story breaks, the multiverse is thrown into chaos. It's up to the Genrenauts to put the narrative back on track…at any cost.
Featured Member
E.D. Walker
E.D. Walker is the author of The Beauty's Beast Series of fairy tale retellings that begins with Enchanting the King. She's a total geek, a movie buff, and a mediocre swing dancer. E.D. lives with her husband and two spoiled housecats in LA.