Quick Updates for 2009-11-10
Comments are closed.
Featured Book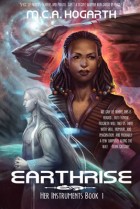 Reese Eddings has enough to do just keeping her rattletrap merchant vessel, the TMS Earthrise, profitable enough to pay food for herself and her micro-crew. She doesn't remember signing up to tangle with pirates and slavers over a space elf prince…
Featured Member
Laura Anne Gilman is the Nebula-nominated author of the Vineart War trilogy, the "Cosa Nostradamus" urban fantasy series, and a few other works, including the occasional short story. Under the name L.A. Kornetsky, she also writes mysteries.