Quick Updates for 2009-11-10
Comments are closed.
Featured Book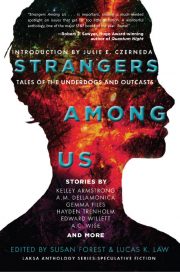 Explore the delicate balance between mental health and mental illness in 19 thought-provoking and moving stories by Kelley Armstrong, A.M. Dellamonica, Gemma Files, James Alan Gardner, Edward Willett, A.C. Wise and more. Intro by Julie E. Czerneda.
Featured Member
Karen Azinger
Karen L Azinger is the author of epic medieval fantasy, The Silk & Steel Saga. The first five books are published and getting great reviews, The Steel Queen, The Flame Priest, The Skeleton King, The Poison Priestess and The Knight Marshal.