Quick Updates for 2009-11-10
Comments are closed.
Featured Book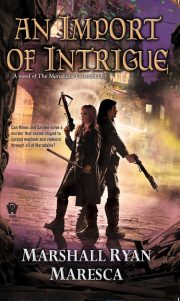 The Little East: a collision of foreign cultures and traditions, sequestered away in the city of Maradaine. When a foreign dignitary is murdered, the case falls upon the least popular inspectors in the Constabulary: Satrine Rainey and Minox Welling.
Featured Member
William Alexander
William Alexander wrote Goblin Secrets (National Book Award winner), Ghoulish Song (Mythopoeic Award finalist), Ambassador (International Latino Book Award finalist and Eleanor Cameron Award winner), and, most recently, Nomad (sequel to Ambassador).