Quick Updates for 2009-11-10
Comments are closed.
Featured Book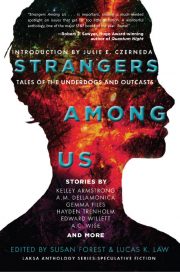 Explore the delicate balance between mental health and mental illness in 19 thought-provoking and moving stories by Kelley Armstrong, A.M. Dellamonica, Gemma Files, James Alan Gardner, Edward Willett, A.C. Wise and more. Intro by Julie E. Czerneda.
Featured Member
Suzanne Church
Suzanne Church writes Science Fiction, Fantasy, and Horror because she enjoys them all and hates to play favorites. Her book "Elements: A Collection of Speculative Fiction" is published by EDGE SF & F Publishing.