Quick Updates for 2009-11-10
Comments are closed.
Featured Book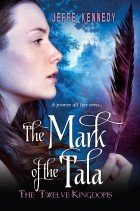 Tales tell of three sisters, daughters of the high king. No one says much about the middle princess until the day she meets a strange man who rules a land of shapeshifters and demons. A country no more than legend-until he claims her as its queen.
Featured Member
Jeffe Kennedy
Jeffe Kennedy is an award-winning author and scientist. Her works include non-fiction, poetry, short fiction, and novels. She lives in Santa Fe, NM, with two Maine coon cats, plentiful free-range lizards and a handsome Doctor of Oriental Medicine.