Quick Updates for 2009-11-10
Comments are closed.
Featured Book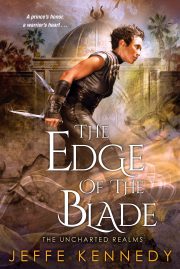 Jepp has been the heart of the queen's elite guard, but the ease and grace that come to her in fighting leathers vanishes when battles turn to politics-and she becomes the only envoy to a strange realm with nothing to rely on but her wits and knives.
Featured Member
Laura Anne Gilman
Laura Anne Gilman is the Nebula-nominated author of the Vineart War trilogy, the "Cosa Nostradamus" urban fantasy series, and a few other works, including the occasional short story. Under the name L.A. Kornetsky, she also writes mysteries.