2009 Nebula Finalist fiction for SFWA members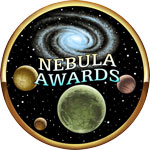 If you are a SFWA member, did you know that almost all of the nominees for the Nebulas are posted in the members-only Discussion Forums?
That's right. You could download and read anything from "Hooves and the Hovel of Abdel Jameela," by Saladin Ahmed (Clockwork Phoenix 2, Norilana Books, Jul09) to The City & The City by China Miéville (Del Rey, May09).
The nominees and their publishers have made these works available in our password protected discussion forums, for Nebula consideration.
To download and start reading, go to: http://www.sfwa.org/member-links/discussion-forums/2009-finalist-fiction-members-only/
Need help logging in?