Featured Book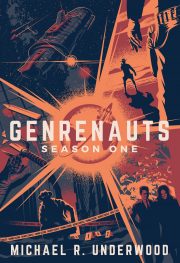 When a story breaks, the multiverse is thrown into chaos. It's up to the Genrenauts to put the narrative back on track…at any cost.
Featured Member
Alma Alexander
Alma Alexander is a novelist, anthologist and short story writer who currently shares her life between the Pacific
Northwest of the USA (where she lives with her husband and a cat) and the wonderful fantasy worlds of her own imagination.