Invitation: 2010 New York Reception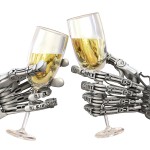 Date: Monday, November 22, 2010
Time: 7:00 PM – 11:00 PM
Location: Planet Hollywood, 1540 Broadway, New York, NY 10036
The Science Fiction and Fantasy Writers of America will host its annual reception for the publishing industry at Planet Hollywood again this year. The venue, located at 45th and Broadway in Times Square, will provide a vibrant backdrop to the evening. The restaurant is handicap accessible with elevators and ramps to accommodate our guests in wheelchairs.
This is a chance for authors, agents and editors to mingle without having the pressure of a hectic convention schedule. But if you miss the con life, the New York reception is conveniently timed to fall on the Monday after Philcon.
Please RSVP by registering to let us know that you plan to attend.