Featured Book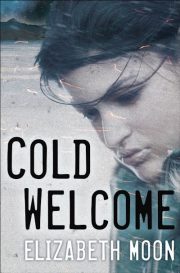 Admiral Ky Vatta returns to her home planet of Slotter Key expecting painful reminders of loss, but also a hero's welcome. Instead she's plunged into a desperate struggle for mere survival, with the elements and unknown enemies against her.
Featured Member
Alma Alexander
Alma Alexander is a novelist, anthologist and short story writer who currently shares her life between the Pacific
Northwest of the USA (where she lives with her husband and a cat) and the wonderful fantasy worlds of her own imagination.