Quick Updates for 2011-04-22
@gailcarriger We're aware, yes. Thank you for pointing out that post though. #
Comments are closed.
Featured Book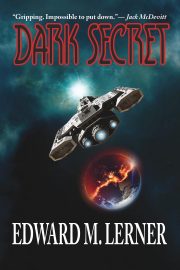 Cosmologically speaking, Earth's luck ran out in an eye blink. In another million years or so, humanity could have had the technology to shield its cradle from an imminent gamma-ray burst. Too bad we didn't get that million years …
Featured Member
Jeffe Kennedy
Jeffe Kennedy is an award-winning author and scientist. Her works include non-fiction, poetry, short fiction, and novels. She lives in Santa Fe, NM, with two Maine coon cats, plentiful free-range lizards and a handsome Doctor of Oriental Medicine.