Quick Updates for 2011-04-22
@gailcarriger We're aware, yes. Thank you for pointing out that post though. #
Comments are closed.
Featured Book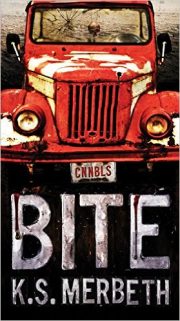 Hungry, thirsty and alone in a desert wasteland, Kid is picked up by a crew of outlaws with big reputations and even bigger guns. She soon learns that in a world without humanity, everyone has a bit of monster within them…
Featured Member
Brian K. Lowe
Brian K. Lowe is the author of the Stolen Future trilogy, the adventures of a 20th Century soldier trapped in the far future, hunted by those who want the secret of time travel. He has also written a primer on securities fraud for average investors.