Featured Book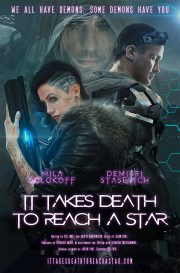 H.G. Wells' "The Time Machine" meets Pierce Brown's "Red Rising" in this near-future thriller that explores the very nature of being human.
We all have demons. Some demons have you.
Featured Member
Al Onia
Al Onia is a full-time writer living in Calgary, Canada. His novels, Javenny, Transient City and its sequel, Rogue Town are all available from Bundoran Press in Ottawa. The Sixth Helix, his fourth novel, will see daylight in April, 2019.