Finalists for the 10th Annual Sunburst Award Announced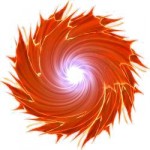 The jury for the tenth annual Sunburst Awards has announced the short-lists for 2011.
The short-listed works in the adult category:
Guy Gavriel Kay, Under Heaven: (Penguin Group Canada, ISBN – 0670068098)
Robert J. Sawyer, Watch: (Penguin Group Canada, ISBN – 0670067423)
Douglas Smith, Chimerascope: (ChiZine Publications, ISBN – 0981297854)
S.M. Stirling, A Taint in the Blood: (New American Library, ISBN – 0451463412)
Hayden Trenholm, Stealing Home: (Bundoran Press, ISBN – 0978205251)
The short-listed works in the young adult category:
Holly Bennett, Shapeshifter: (Orca Book Publishers, ISBN – 1554691583)
Erin Bow, Plain Kate: (Scholastic, ISBN – 0545166640)
Charles De Lint, The Painted Boy: (Penguin Young Reader Group, ISBN – 0670011916)
Paul Glennon, Bookweirder: (Doubleday Canada, ISBN – 0385665482)
Robert Paul Weston, Dust City: (Penguin Group Canada, ISBN – 0670063967)

The awards will be presented on September 14, 2011 as part of Authors at Harbourfront Centre's weekly reading series following brief readings from each of the short-listed works.
The jurors for the 2011 award are: Kate Freiman, Mark Leslie, Christopher Roden, and Alison Sinclair
The Sunburst Award for Canadian Literature of the Fantastic is an annual award celebrating the excellence of writing in Canadian fantastic literature published during the previous calendar year.
A jury first selects a short list of five works in two categories: Adult and Young Adult. A winner is then chosen from each category. Winners receive a cash prize of $1,000 and a hand-crafted medallion which incorporates the "Sunburst" logo, designed by Marcel Gagné.
The Sunburst Award takes its name from the debut novel of the late Phyllis Gotlieb, one of the first published authors of contemporary Canadian speculative fiction.
For more information on the Sunburst Awards, please visit the website at www.sunburstaward.org