Quick Updates for 2011-07-06
Comments are closed.
Featured Book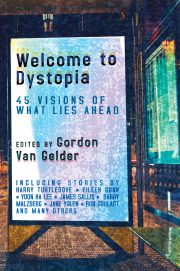 Forty-five visions of what might come to pass, from writers such as Richard Bowes, Janis Ian, and Harry Turtledove.
Featured Member
Michael R. Underwood
Michael writes across the speculative fiction world, from urban fantasy (Geekomancy), to fantasy superhero novel Shield and Crocus, and the SF series in novellas, Genrenauts. He is a co-host on podcasts The Skiffy & Fanty Show and Speculate.