Quick Updates for 2011-07-06
Comments are closed.
Featured Book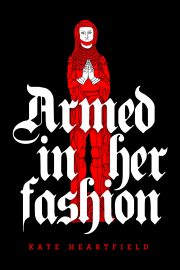 In 1328, Bruges is under siege by the Chatelaine of Hell and her army of chimeras―humans mixed with animals or armour, forged in the fires of the Hellbeast. A widowed wet nurse named Margriet de Vos leads a raiding party like Hell has never seen.
Featured Member
Jim C. Hines
Jim Hines writes books about magic librarians, action-hero princesses, nearsighted goblins, flaming spiders, and more. (Generally not all in the same book.) He's also sold close to 50 short stories.