Quick Updates for 2011-07-06
Comments are closed.
Featured Book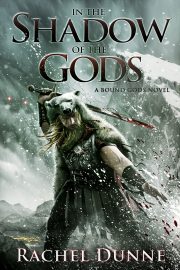 When the gods make war only one side can win, and Joros is determined to be on the right side. He leads a disparate group: a lost and damaged swordsman, a drug-addled mage, and a pair of twins who have secretly survived the edict against them.
Featured Member
Michael J. Martinez
Michael J. Martinez is the author of the DAEDALUS trilogy, as well as other assorted bits of science fiction and fantasy. He's still slightly stunned that he's being paid to write this stuff, but will keep going until someone says otherwise.