Quick Updates for 2011-07-06
Comments are closed.
Featured Book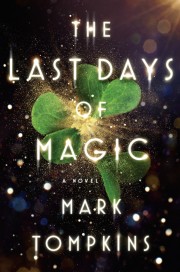 "Tompkins' amazing debut novel conjures an epic battle for the soul of Ireland. Filled with…magic and mayhem, faeries, Vikings, legates, kings and queens, angels and goddesses…" Karen Joy Fowler, Man Booker Prize shortlisted author
Featured Member
Laura Anne Gilman
Laura Anne Gilman is the Nebula-nominated author of the Vineart War trilogy, the "Cosa Nostradamus" urban fantasy series, and a few other works, including the occasional short story. Under the name L.A. Kornetsky, she also writes mysteries.