Title of Work: A Princess of Passyunk
Author of Work: Maya Kaathryn Bohnhoff
URL: http://www.bookviewcafe.com
Comments are closed.
Featured Book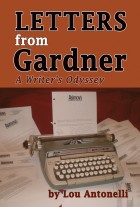 This collection features short stories plus correspondence from Gardner Dozois at Asimov's S-F when the author was breaking into science fiction. Published by John Teehan and The Merry Blacksmith Press, it is 238 pages long and reprints 16 stories.
Featured Member
David D. Levine
David D. Levine is the author of over fifty published SF and Fantasy stories. His work has appeared in markets including Asimov's, Analog, and F&SF and has won or been nominated for awards including the Hugo, Nebula, Sturgeon, and Campbell.