Title of Work: Privacy Most Public
Author of Work: Andrew Burt
URL: http://aburt.com/privacy
Comments are closed.
Featured Book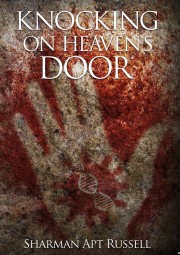 In the 23rd century, humans live in a Paleoterrific utopia, reunited with old (cloned) friends like the mammoth. Panpsychism—a consciousness that pervades matter–is the new science. We're about to learn what exactly that means.
Featured Member
Bishop O'Connell
Bishop O'Connell is the author of the American Faerie Tale series, a consultant, writer, blogger, lover of kilts, and beer, pirate ninja, and maker-upper of things. His book, The Stolen, launched the Harper Voyager Impulse imprint.