Title of Work: Privacy Most Public
Author of Work: Andrew Burt
URL: http://aburt.com/privacy
Comments are closed.
Featured Book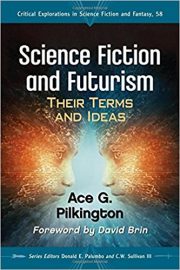 Science and science fiction have common stories, thought experiments, and language. This book shows that relationship. It covers the magical terms that crystallized the futurists' ideas and made them the common currency of our culture.
Featured Member
David D. Levine
David D. Levine is the author of novel Arabella of Mars (Tor 2016) and over fifty science fiction and fantasy stories. His story "Tk'Tk'Tk" won the Hugo Award, and he has been shortlisted for awards including the Hugo, Nebula, Campbell, and Sturgeon.