Roger MacBride Allen
URL: http://www.sff.net/people/Roger.Allen/bookpage/utopia.htm
Comments are closed.
Featured Book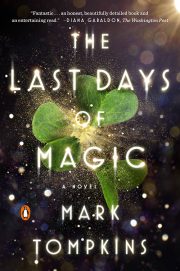 Named one of the Best New Books by People Magazine, The Last Days of Magic is an epic novel of mysticism and mayhem, Celts and faeries, mad kings and druids, and a goddess struggling to reign over magic's last outpost on the Earth – medieval Ireland.
Featured Member
Constance Cooper
Constance Cooper recently published her debut YA fantasy novel GUILE. Her short fiction has appeared in Asimov's, Lightspeed, Strange Horizons, and two Best Of anthologies. She has a background in software engineering and linguistics.