Quick Updates for 2011-10-27
Comments are closed.
Featured Book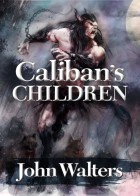 As content is being siphoned from libraries and replaced with half-truths and lies, humans must ally themselves with true beasts to overcome a dark power that morphs them into animals and binds them to its will.
Featured Member
Michael J. Martinez
Michael J. Martinez is the author of the DAEDALUS trilogy, as well as other assorted bits of science fiction and fantasy. He's still slightly stunned that he's being paid to write this stuff, but will keep going until someone says otherwise.