Quick Updates for 2011-10-27
Comments are closed.
Featured Book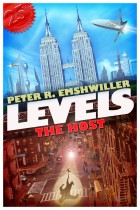 Originally published by Bantam Spectra as The Host, this is the 25th Anniversary edition of the cyperpunk classic, now available for Kindle!
Featured Member
Barbara A. Barnett
Barbara A. Barnett is a writer, musician, librarian, Odyssey Writing Workshop alum, coffee addict, wine lover, bad movie mocker, and all-around geek with over 40 short stories published.