Quick Updates for 2011-10-27
Comments are closed.
Featured Book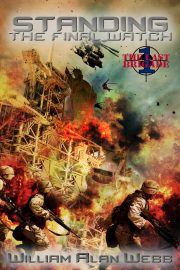 When Lt. Gen. Nick Angriff's family is killed in a terrorist attack, his grief and strong political beliefs leave him vulnerable to manipulation by those who need him to lead a secret program to revive America in case of collapse.
Featured Member
Rob Dircks
Rob Dircks is author and narrator of the bestselling science fiction comedy novel Where the Hell is Tesla? This debut novel has already hit Amazon's #1 for Time Travel, and Audible #8 Overall Audiobook Bestsellers List. Get in touch at RobDircks.com.