Quick Updates for 2011-10-27
Comments are closed.
Featured Book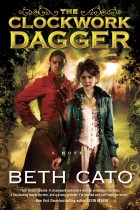 Healer on airship. Murder, spies, poison, cute gremlins & world tree that seriously plays favorites. Epic fantasy meets steampunk!
Featured Member
David Lee Summers
David Lee Summers is an author whose writing spans a wide range of the imaginative from science fiction to steampunk to horror. When he's not writing, he operates telescopes at Kitt Peak National Observatory.