Quick Updates for 2011-10-27
Comments are closed.
Featured Book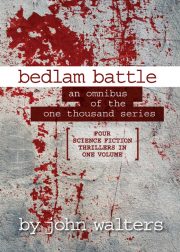 In the late 1960s, humans and sympathetic aliens based out of Haight/Ashbury struggle to stop alien-possessed psychopaths intent on a murderous rampage. Four science fiction thrillers in one volume.
Featured Member
Ken Altabef
Ken Altabef is an author whose writing spans a wide range of the imaginative from science fiction to fantasy to horror. ALAANA'S WAY is his epic fantasy series set in the arctic wastes, and features Inuit mythology.