Quick Updates for 2011-10-27
Comments are closed.
Featured Book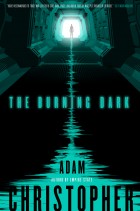 Once, Captain Abraham Idaho Cleveland saved an entire planet from a rampaging machine intelligence, but now he's stuck in a backwater space station — but he's got a surprising friend.
Featured Member
Larry Hodges
Larry Hodges is an active member of SFWA with 60+ story sales. His first novel "Sorcerers in Space" came out in 2013 from Class Act Books. He's an Odyssey Writers Workshop graduate and full-time writer with seven books and 1400+ published articles.