Quick Updates for 2011-10-27
Comments are closed.
Featured Book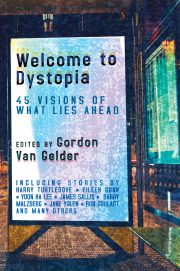 Forty-five visions of what might come to pass, from writers such as Richard Bowes, Janis Ian, and Harry Turtledove.
Featured Member
Brian K. Lowe
Brian K. Lowe is the author of the Stolen Future trilogy, the adventures of a 20th Century soldier trapped in the far future, hunted by those who want the secret of time travel. He has also written a primer on securities fraud for average investors.