Quick Updates for 2011-10-27
Comments are closed.
Featured Book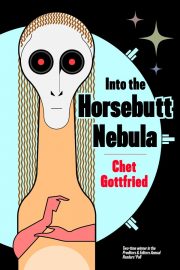 MAD MAX slams into the HITCHHIKER'S GUIDE during the NIGHT OF THE LIVING DEAD.
Zombies, a small alien, and a bottle of Bass ale help Captain Sam Baines, the last human, in his mission for the most important dandelion of the galaxy.
Featured Member
Andrew M. Seddon
"Ring of Time," "The DeathCats of Asa'ican and Other Tales of a Space-Vet," and "Wreaths of Empire" are Andrew M. Seddon's latest science fiction novels all published by Splashdown Books. He's currently working on a series of ghost stories.