Quick Updates for 2011-10-28
Comments are closed.
Featured Book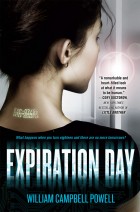 In 2049, nobody can have kids. Well, almost nobody. And nobody knows why. So I'm a real rarity. A real girl. Most kids are just robots. Good enough to fool the maternal instinct. Good enough to stop the riots. Good enough to play with. Sometimes.
Featured Member
Jeffe Kennedy
Jeffe Kennedy is an award-winning author and scientist. Her works include non-fiction, poetry, short fiction, and novels. She lives in Santa Fe, NM, with two Maine coon cats, plentiful free-range lizards and a handsome Doctor of Oriental Medicine.