Quick Updates for 2011-10-28
Comments are closed.
Featured Book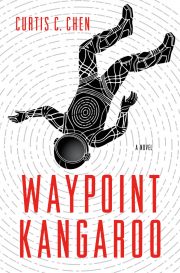 Meet Kangaroo.
He's a superpowered secret agent who's about to face his toughest mission yet:
Vacation.
Featured Member
Andrew M. Seddon
"Ring of Time," "The DeathCats of Asa'ican and Other Tales of a Space-Vet," and "Wreaths of Empire" are Andrew M. Seddon's latest science fiction novels all published by Splashdown Books. He's currently working on a series of ghost stories.
Recent Comments