Quick Updates for 2011-10-28
Comments are closed.
Featured Book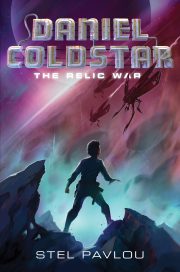 A boy enslaved on a forgotten planet. A relic that will change the galaxy. The truth that will unite friends. The lies that will divide them. Coming November 7 from HarperCollins.
Featured Member
Vera Nazarian
Vera Nazarian is a two-time Nebula Award Nominee, award-winning artist, and the author of the Cobweb Bride Trilogy and the Supernatural Jane Austen Series, in addition to numerous other novel-length and short works of fiction and fancy.