Quick Updates for 2011-10-28
Comments are closed.
Featured Book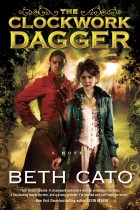 Healer on airship. Murder, spies, poison, cute gremlins & world tree that seriously plays favorites. Epic fantasy meets steampunk!
Featured Member
Amanda C. Davis
Amanda C. Davis is a combustion engineer and short-fiction author who bakes excellent macarons and watches terrible slasher movies. She tweets enthusiastically as @davisac1.