Quick Updates for 2011-10-28
Comments are closed.
Featured Book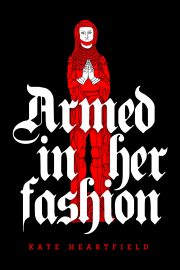 In 1328, Bruges is under siege by the Chatelaine of Hell and her army of chimeras―humans mixed with animals or armour, forged in the fires of the Hellbeast. A widowed wet nurse named Margriet de Vos leads a raiding party like Hell has never seen.
Featured Member
Susan R. Matthews
Susan's been working on the Jurisdiction series for more years than she cares to specify. Now that she's retired from her day job she's calling herself a full-time author in shameless disregard of the facts.