Quick Updates for 2011-10-28
Comments are closed.
Featured Book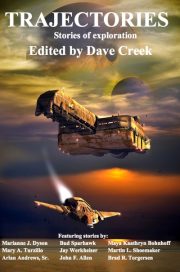 Original stories of space exploration and adventure from Bud Sparhawk, Marianne J. Dyson, Maya Kaathryn Bohnhoff, Mary A. Turzillo, Jay Werkheiser, Arlan Andrews, Martin L. Shoemaker, John F. Allen, and Brad R. Torgersen.
Featured Member
Massimo Marino
Marino is a scientist envisioning science fiction.
He contributed to the experiments at CERN and The Lawrence Berkeley Lab, then accepted leading positions at Apple, Inc., and at the World Economic Forum. Tweets from @Massim0Marin0