Quick Updates for 2011-10-28
Comments are closed.
Featured Book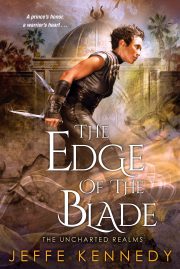 Jepp has been the heart of the queen's elite guard, but the ease and grace that come to her in fighting leathers vanishes when battles turn to politics-and she becomes the only envoy to a strange realm with nothing to rely on but her wits and knives.
Featured Member
Massimo Marino
Marino is a scientist envisioning science fiction.
He contributed to the experiments at CERN and The Lawrence Berkeley Lab, then accepted leading positions at Apple, Inc., and at the World Economic Forum. Tweets from @Massim0Marin0