Quick Updates for 2011-10-28
Comments are closed.
Featured Book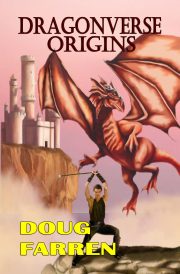 Dragonverse Origins is a unique blend of fantasy and science fiction. It is a new addition to the Dragonverse series. It's available on Amazon now for pre-order and will go on sale on Aug 27th.
Featured Member
Jim C. Hines
Jim Hines writes books about magic librarians, action-hero princesses, nearsighted goblins, flaming spiders, and more. (Generally not all in the same book.) He's also sold close to 50 short stories.