Quick Updates for 2011-11-01
Comments are closed.
Featured Book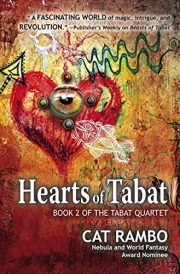 In Tabat, Beasts — magical creatures like dryads, minotaurs, and centaurs — question a social order forcing them into its lowest level. Meanwhile the city has lost one of its most beloved heroes, gladiator Bella Kanto.
Featured Member
Ken Altabef
Ken Altabef is an author whose writing spans a wide range of the imaginative from science fiction to fantasy to horror. ALAANA'S WAY is his epic fantasy series set in the arctic wastes, and features Inuit mythology.