Quick Updates for 2011-11-01
Comments are closed.
Featured Book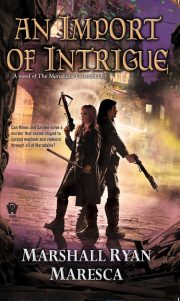 The Little East: a collision of foreign cultures and traditions, sequestered away in the city of Maradaine. When a foreign dignitary is murdered, the case falls upon the least popular inspectors in the Constabulary: Satrine Rainey and Minox Welling.
Featured Member
Adam Christopher
Adam Christopher is the Sir Julius Vogel Award-winning author of Empire State (SciFiNow magazine Book of the Year 2012 and a Financial Times Book of the Year 2012), Seven Wonders, The Age Atomic, Hang Wire, and The Burning Dark.