Quick Updates for 2011-11-01
Comments are closed.
Featured Book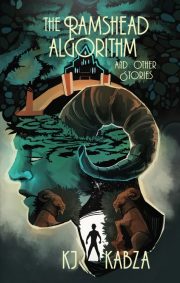 Sand cats speak, ghost bikes roll, corpses disappear, and hedge mazes are more bewildering than you've ever imagined. These 11 fantasy/SF stories are "quirky and original" (Publishers Weekly) and will take you deep into other astonishing realities.
Featured Member
R.S. Mellette
Author of Billy Bobble Makes A Magic Wand and numerous short stories, R.S. Mellette also wrote "The Xena Scrolls" for Universal's web site for Xena: Warrior Princess. An episode of the same name became the 1st web-to-TV intellectual property.