Quick Updates for 2011-11-01
Comments are closed.
Featured Book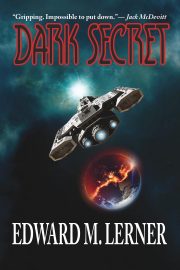 Cosmologically speaking, Earth's luck ran out in an eye blink. In another million years or so, humanity could have had the technology to shield its cradle from an imminent gamma-ray burst. Too bad we didn't get that million years …
Featured Member
James Patrick Kelly
Jim has won the Hugo, Nebula and Locus awards and his work has been translated into eighteen languages. He writes a column for Asimov's and is on the faculty of the Stonecoast Creative Writing MFA Program at the University of Southern Maine.