Quick Updates for 2011-11-01
Comments are closed.
Featured Book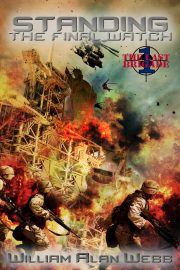 When Lt. Gen. Nick Angriff's family is killed in a terrorist attack, his grief and strong political beliefs leave him vulnerable to manipulation by those who need him to lead a secret program to revive America in case of collapse.
Featured Member
Alma Alexander
Alma Alexander is a novelist, anthologist and short story writer who currently shares her life between the Pacific
Northwest of the USA (where she lives with her husband and a cat) and the wonderful fantasy worlds of her own imagination.