Quick Updates for 2011-11-01
Comments are closed.
Featured Book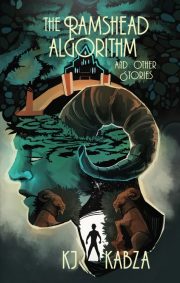 Sand cats speak, ghost bikes roll, corpses disappear, and hedge mazes are more bewildering than you've ever imagined. These 11 fantasy/SF stories are "quirky and original" (Publishers Weekly) and will take you deep into other astonishing realities.
Featured Member
Edward M. Lerner
Edward M. Lerner worked in high tech for 30 years, supporting (among many) NASA, the DoD, and the FBI. When not prospecting beneath his sofa cushions for small change for his first spaceflight, he now writes SF, technothrillers, and popular science.