Quick Updates for 2011-11-30
Comments are closed.
Featured Book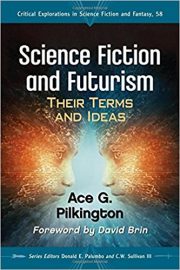 Science and science fiction have common stories, thought experiments, and language. This book shows that relationship. It covers the magical terms that crystallized the futurists' ideas and made them the common currency of our culture.
Featured Member
Kristine Smith
Kristine Smith is the award-winning author of the Jani Kilian science fiction series and a number of short stories. She has also written the supernatural thrillers Gideon and Jericho under the name Alex Gordon.
Recent Comments