Quick Updates for 2011-11-30
Comments are closed.
Featured Book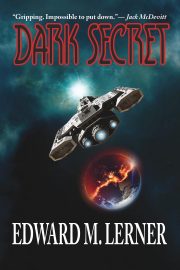 Cosmologically speaking, Earth's luck ran out in an eye blink. In another million years or so, humanity could have had the technology to shield its cradle from an imminent gamma-ray burst. Too bad we didn't get that million years …
Featured Member
Constance Cooper
Constance Cooper recently published her debut YA fantasy novel GUILE. Her short fiction has appeared in Asimov's, Lightspeed, Strange Horizons, and two Best Of anthologies. She has a background in software engineering and linguistics.
Recent Comments