Quick Updates for 2011-11-30
Comments are closed.
Featured Book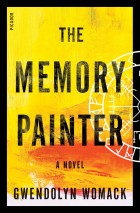 What if there was a drug that could help you remember your past lives? What if the lives you remembered could lead you to your one true love? What if you learned that for thousands of years, a deadly enemy had conspired to keep the two of you apart?
Featured Member
Vylar Kaftan
Vylar Kaftan has published about 40 short stories in places such as Asimov's, Clarkesworld, and Lightspeed. She was nominated for a Nebula in 2011. She's the founder of FOGcon, a new sf/f literary convention in the San Francisco Bay Area.