Quick Updates for 2011-11-30
Comments are closed.
Featured Book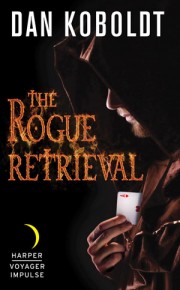 Stage magician Quinn Bradley has one dream: to headline his own show on the Vegas Strip. When the talent scouts begin circling, he thinks he's about to make it. Instead, he gets an offer to go on a quest to a place where magic is all too real.
Featured Member
Rob Dircks
Rob Dircks is author and narrator of the bestselling science fiction comedy novel Where the Hell is Tesla? This debut novel has already hit Amazon's #1 for Time Travel, and Audible #8 Overall Audiobook Bestsellers List. Get in touch at RobDircks.com.