Quick Updates for 2011-11-30
Comments are closed.
Featured Book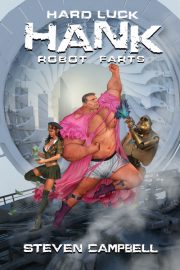 Science Fiction – Comedy. The space station Belvaille, once the center of civilization, is nearly deserted because of the new government's policies. Hank falls in with a tough crowd of freedom fighters who seem determined to overthrow the government
Featured Member
Mindy McGinnis
Mindy McGinnis is an assistant YA librarian who lives in Ohio. She graduated from Otterbein University magna cum laude with a BA in English Literature and Religion. Her debut Cli-Fi novel, NOT A DROP TO DRINK was published in 2013 by Harper Collins.
Recent Comments