Quick Updates for 2011-11-30
Comments are closed.
Featured Book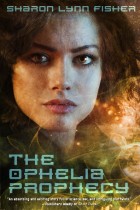 Post-apocalyptic biopunk romance from the RWA RITA Award nominated author of GHOST PLANET. Coming from Tor in April 2014.
Featured Member
Vera Nazarian
Vera Nazarian is a two-time Nebula Award Nominee, award-winning artist, and the author of the Cobweb Bride Trilogy and the Supernatural Jane Austen Series, in addition to numerous other novel-length and short works of fiction and fancy.