Featured Book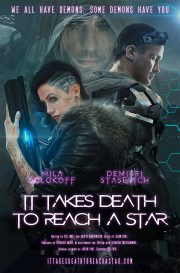 H.G. Wells' "The Time Machine" meets Pierce Brown's "Red Rising" in this near-future thriller that explores the very nature of being human.
We all have demons. Some demons have you.
Featured Member
Brian K. Lowe
Brian K. Lowe is the author of the Stolen Future trilogy, the adventures of a 20th Century soldier trapped in the far future, hunted by those who want the secret of time travel. He has also written a primer on securities fraud for average investors.
Recent Comments