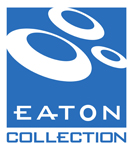 Housed in the UC Riverside Library, The Eaton Collection of Science Fiction & Fantasy is the largest publicly-accessible collection of science fiction, fantasy, horror, and utopian literature in the world. It features:
Over 100,000 hardback and paperback books.
Full runs of many pulp magazines.
Nearly 100,000 fanzines.
Film and visual material, including 500 shooting scripts from science fiction films.
Comic books, anime and manga.
Collectible ephemera and realia, including cards, posters, pins and action figures.
For an inside look, be sure to check out "It Came from Riverside," a new series on YouTube.