Featured Book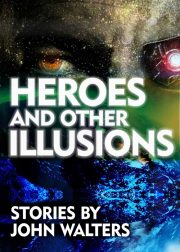 Heroes aren't always as they seem; often they're ordinary people reacting to circumstances beyond their control or pursuing their only option. These stories upend traditional concepts of courage, honor, love, death, enchantment, and terror.
Featured Member
Catherine Schaff-Stump
Cath Schaff-Stump writes speculative fiction for children and adults from humor to horror. You can find her at Facebook, Goodreads, Amazon, @cathschaffstump, cathschaffstump.com, and unreliablenarrators.net.