Featured Book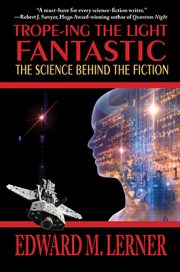 FTL travel? Time travel? Super-smart AI? Those are surely mere fodder for storytelling. Wild extrapolations.
Or not. TROPE-ING reviews the latest science relevant to popular tropes, illustrated throughout with SF (written and video) examples.
Featured Member
Sharon Lynn Fisher
Tor author Sharon Lynn Fisher is an RWA RITA Award finalist and a 3-time RWA Golden Heart Award finalist. She lives in the Pacific Northwest, where she writes books for the geeky at heart – sci-fi stories full of adventure and romance.