Featured Book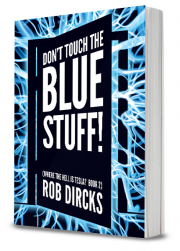 SOMETHING CALLED THE "BLUE JUICE" IS COMING. FOR ALL OF US. Luckily, me (Chip Collins), Pete, Nikola Tesla, Bobo, and FBI Agent Gina Phillips are here to kick its a**, and send it back to last Tuesday. Maybe. Or maybe we'll fail. We'll see.
Featured Member
Christine Taylor-Butler
An MIT trained civil engineer with a second degree in Art & Design, Christine decided writing was a higher calling. After 75 published books, she sold her first young adult series, The Lost Tribes. She lives in Kansas City and is working on book 2.