Featured Book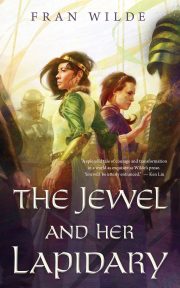 The kingdom in the Valley has long sheltered under the protection of its Jewels and Lapidaries, the people bound to singing gemstones with the power to reshape hills, move rivers, and warp minds.
An epic, in miniature.
Featured Member
Beth Cato
Beth Cato's debut steampunk novel THE CLOCKWORK DAGGER will be released by HarperCollins Voyager in September 2014. Her short stories appear in Beneath Ceaseless Skies, InterGalactic Medicine Show, and Nature. Her website is bethcato.com.