Featured Book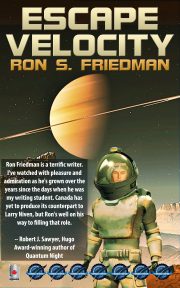 Toward the end of the twenty first century, humanity establishes space colonies throughout the Solar System. A settlement on Titan, a city on Mars and thriving asteroid-belt mining facilities. Then, Earth experiences a global catastrophic collapse.
Featured Member
Marshall Ryan Maresca
Marshall Ryan Maresca is a fantasy and science-fiction writer, as well as a playwright, living in South Austin with his wife and son. He is the author of The Thorn of Dentonhill and A Murder of Mages.