Support the SFWA Emergency Medical Fund with a Great Deal on Awesome SF!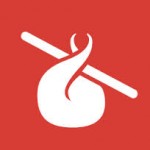 Pay what you want. Support charity. Get exceptional titles. Last year, the Humble Book Bundle raised over $55,000 for the SFWA Emergency Medical Fund. Offering pay-what-you-want pricing, you could receive the following titles:
The Healer's War by Elizabeth Ann Scarborough
The Reluctant Swordsman by Dave Duncan
Freehold by William Dietz
The Time of the Dark by Barbara Hambly
Wingman by Mack Maloney.
Beat the average price and you'll receive all of the above as well as:
Spellsinger by Alan Dean Foster
I Have No Mouth and I Must Screamby Harlan Ellison
The Forge of God by Greg Bear
and Song of Kali by Dan Simmons.
Pay $12 or more to receive everything previously mentioned as well as:
Encounter with Tiber by Buzz Aldrin and John Barnes
and Blackcollar by Timothy Zahn.
Separately, this instant eBook library would typically cost you more than $86, but you can set the price!
The books are available in multiple formats including PDF, MOBI, and ePub. Instructions can be found here.
"If you like this bundle, a tip to Humble Bundle would be greatly appreciated!"
For more information or to get great books and help support the SFWA EMF, head to Humble Bundle.  This is a limited time offer!
Thank you for your support.