Comments are closed.
Featured Book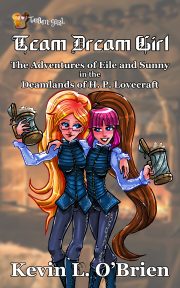 Eile and Sunny are two young ladies who travel to the Dreamlands of H. P. Lovecraft, where they have heroic fantasy adventures. With a foreword by Elisabeth Waters, editor of the Sword and Sorceress anthology series.
Featured Member
Craig DeLancey
Craig DeLancey is a writer and philosopher. His novel, Gods of Earth, is published by 47 North Press. He teaches philosophy at SUNY Oswego.