Comments are closed.
Featured Book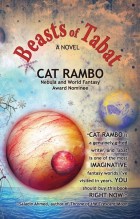 In a city torn with political strife, a boy named Teo and a female Gladiator try to find their bearings.
Featured Member
Teresa Frohock
Teresa Frohock is the author of the dark fantasy Miserere: An Autumn Tale and numerous short stories. Currently, she lives in North Carolina. She has long been accused of telling stories, which is a southern colloquialism for lying.