Comments are closed.
Featured Book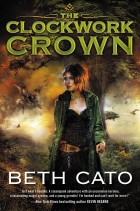 On the run from assassins and kidnappers, Octavia Leander struggles to understand the changing nature of her healing magic and becomes more embroiled in the royal tragedy that has devastated her country for decades.
Featured Member
Alma Alexander
Alma Alexander is a novelist, anthologist and short story writer who currently shares her life between the Pacific
Northwest of the USA (where she lives with her husband and a cat) and the wonderful fantasy worlds of her own imagination.