SFWA Board
Officers:July 1st, 2019, to

June 30th, 2020
Mary Robinette Kowal, President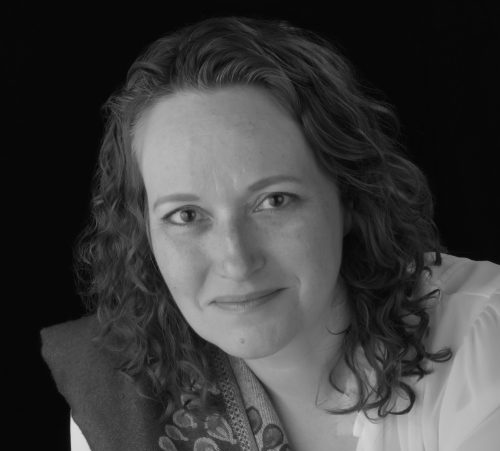 Mary Robinette Kowal is the author of the Lady Astronaut duology and historical fantasy novels: The Glamourist Histories series and Ghost Talkers. She's a member of the award-winning podcast Writing Excuses and has received the Campbell Award for Best New Writer, three Hugo awards, the RT Reviews award for Best Fantasy Novel, and has been a finalist for the Hugo, Nebula, and Locus awards. Stories have appeared in Strange Horizons, Asimov's, several Year's Best anthologies  and her collections Word Puppets and Scenting the Dark and Other Stories.
As a professional puppeteer and voice actor (SAG/AFTRA), Mary Robinette has performed for LazyTown (CBS), the Center for Puppetry Arts, Jim Henson Pictures, and founded Other Hand Productions. Her designs have garnered two UNIMA-USA Citations of Excellence, the highest award an American puppeteer can achieve. She records fiction for authors such as Seanan McGuire, Cory Doctorow and John Scalzi.
Mary Robinette lives in Nashville with her husband Rob and over a dozen manual typewriters. Visit maryrobinettekowal.com.
Erin M. Hartshorn, Vice President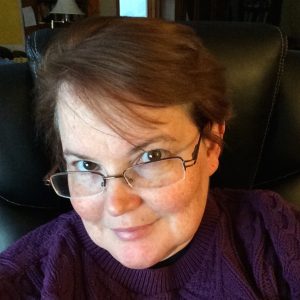 Erin M. Hartshorn did her graduate work in fish olfaction (and yes, she's heard all of the jokes about how fish smell) before turning to words to make her living. Her freelance business makes others' words look good through copyediting, proofreading, and indexing. Her fiction has appeared both online and in print, placed in the PARSEC short story contest, earned honorable mentions and semifinal status in the Writers of the Future contest, and been shortlisted for the Universitat Politècnica de Catalunya Award for science-fiction novellas. She also publishes mysteries under the pen name Sara Penhallow. Erin lives in Pennsylvania with her husband and their two kids, who are gradually being inculcated in the joy of all that is science fiction and fantasy. She can be found on her website at www.erinmhartshorn.com/blog, on Twitter @ErinMHartshorn, or in the SFWA chat room most weekday afternoons.
Email Vice President Hartshorn
Curtis C. Chen, Secretary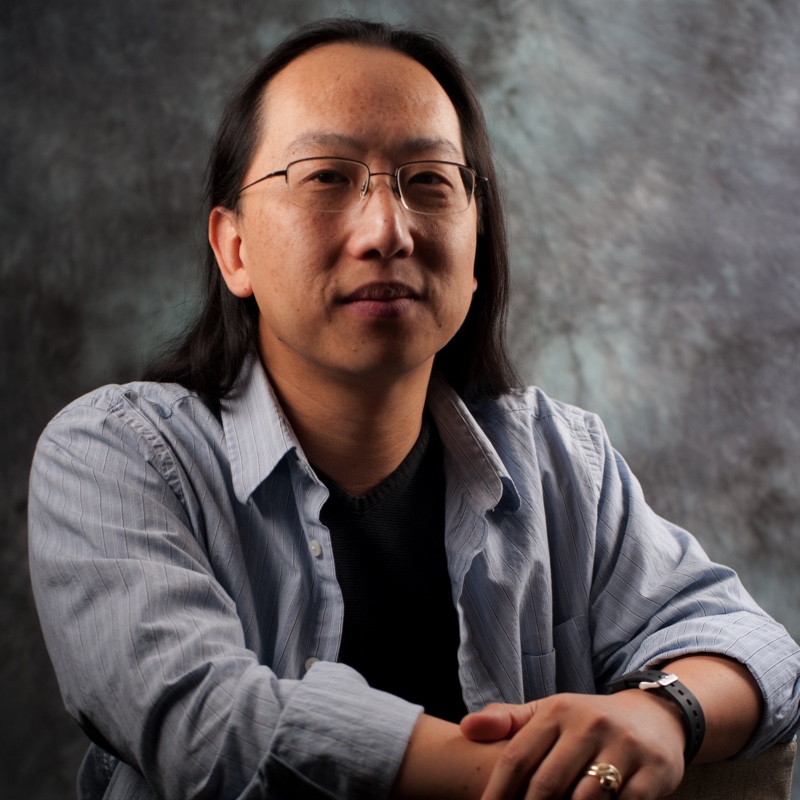 Curtis C. Chen (陳致宇) is a writer, puzzler, and cat feeding robot maker. His debut novel Waypoint Kangaroo (a 2017 Locus Awards Finalist) is a science fiction thriller about a superpowered spy facing his toughest mission yet: vacation. The sequel, Kangaroo Too, lands our hero on the Moon to confront long-buried secrets. Curtis' short stories have appeared in Daily Science Fiction, Mission: Tomorrow, and Oregon Reads Aloud. He is a graduate of the Clarion West and Viable Paradise writers' workshops. Since 2010, he has helped organize monthly Puzzled Pint events around the world. Visit him online at: http://curtiscchen.com
Nathan Lowell, Chief Financial Officer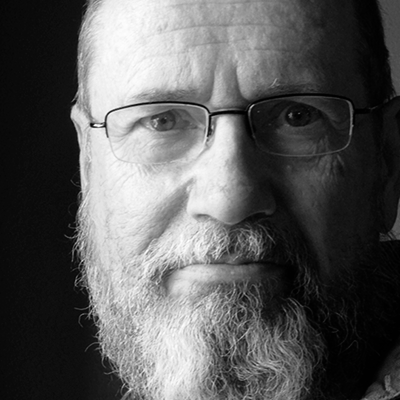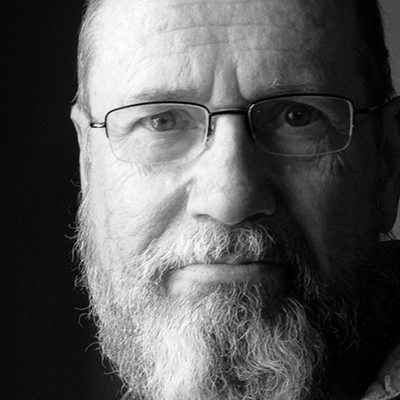 Nathan has been writing since he crayoned his first story on his bedroom wall. It was several decades later before he found literary success by publishing his science fiction as free podcasts in 2007. He started selling his work in 2010 and has been a full-time, self published novelist since 2012. He hopes to continue for as long as he can wheel himself up to a keyboard. He's a staunch supporter of the self publishing movement with fourteen novels behind him and at least another twenty waiting for their turn to be written.
Sarah Pinsker, Director-At-Large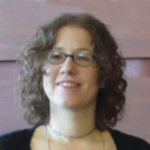 Sarah Pinsker is the author of the novelette "In Joy, Knowing the Abyss Behind," winner of the Theodore Sturgeon Memorial Award in 2014 and 2013 Nebula Award finalist. Her fiction has been published in magazines including Asimov's, Strange Horizons, Fantasy & Science Fiction, and Lightspeed, and in anthologies including Long Hidden, Fierce Family, and The Future Embodied.
She co-hosts the Baltimore Science Fiction Society's Dangerous Voices Variety Hour, a reading series/quiz show. She is also a singer/songwriter and toured nationally behind three albums on various independent labels: (Charmed, disappear records; Wingspan, Reinventing Records; This is Your Signal, The Beechfields, with the Stalking Horses). A fourth is forthcoming. She lives in Baltimore, Maryland and can be found online at sarahpinsker.com and twitter.com/sarahpinsker.
James Beamon, Director-At-Large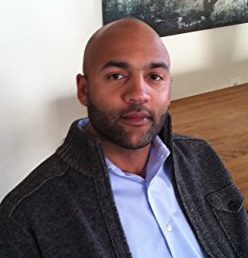 James Beamon is the science fiction and fantasy author behind the Pendulum Heroes series. His short stories have appeared in places such as Fantasy & Science Fiction Magazine, Apex, Lightspeed and Orson Scott Card's Intergalactic Medicine Show among others. He spent twelve years in the Air Force, deployed to Iraq and Afghanistan, and is in possession of the perfect buffalo wings recipe that he learned from carnies. He lives in Virginia with his wife, son and attack cat.
James is serious about the attack cat… do not point at it. He invites you to check out what he's up to at http://fictigristle.wordpress.com
Jeffe Kennedy, Director-At-Large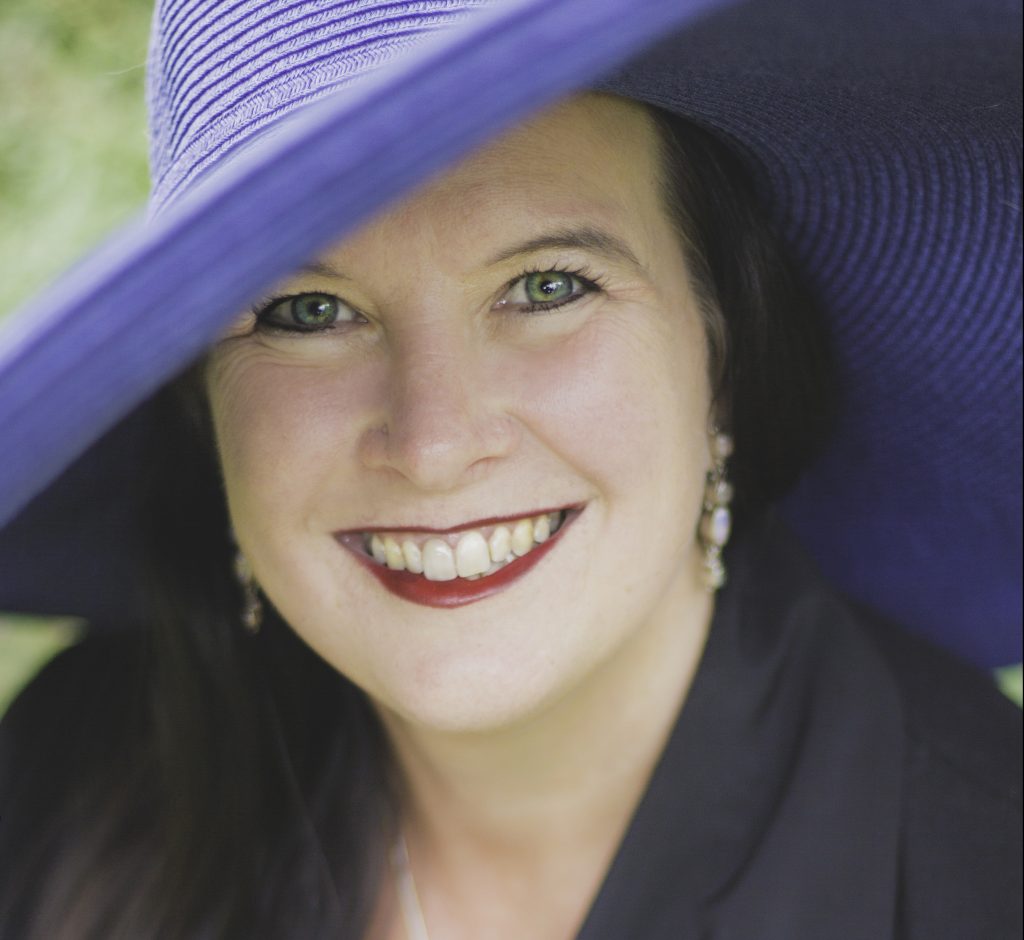 Jeffe Kennedy is an award-winning author whose works include non-fiction, poetry, short fiction, and novels.
Her most recent works include the traditionally published fantasy series The Twelve Kingdoms and The Uncharted Realms, and her self-published fantasy series Sorcerous Moons. Her book, The Talon of the Hawk, won the RT Reviewers' Choice Best Fantasy Romance of 2015, two others have been nominated for the same award, and another named Best Book of June 2014. The next book in that series, The Pages of the Mind, has also been nominated for the RT Reviewer's Choice Best Fantasy Romance of 2016 and is a finalist for RWA's RITA Award.
In 2018, Rebel Base publishing will release a high fantasy trilogy in her Twelve Kingdoms world and in 2019 St. Martins Press will debut the first book, Throne of Flowers, in a new series, The Forgotten Empires.
She lives in Santa Fe, New Mexico, with two Maine coon cats, plentiful free-range lizards and a very handsome Doctor of Oriental Medicine.
Jeffe can be found online at her website: JeffeKennedy.com, every Sunday at the SFF Seven blog, on Facebook, on Goodreads and on Twitter @jeffekennedy. She is represented by Sarah Younger of Nancy Yost Literary Agency.
Kelly Robson, Director At Large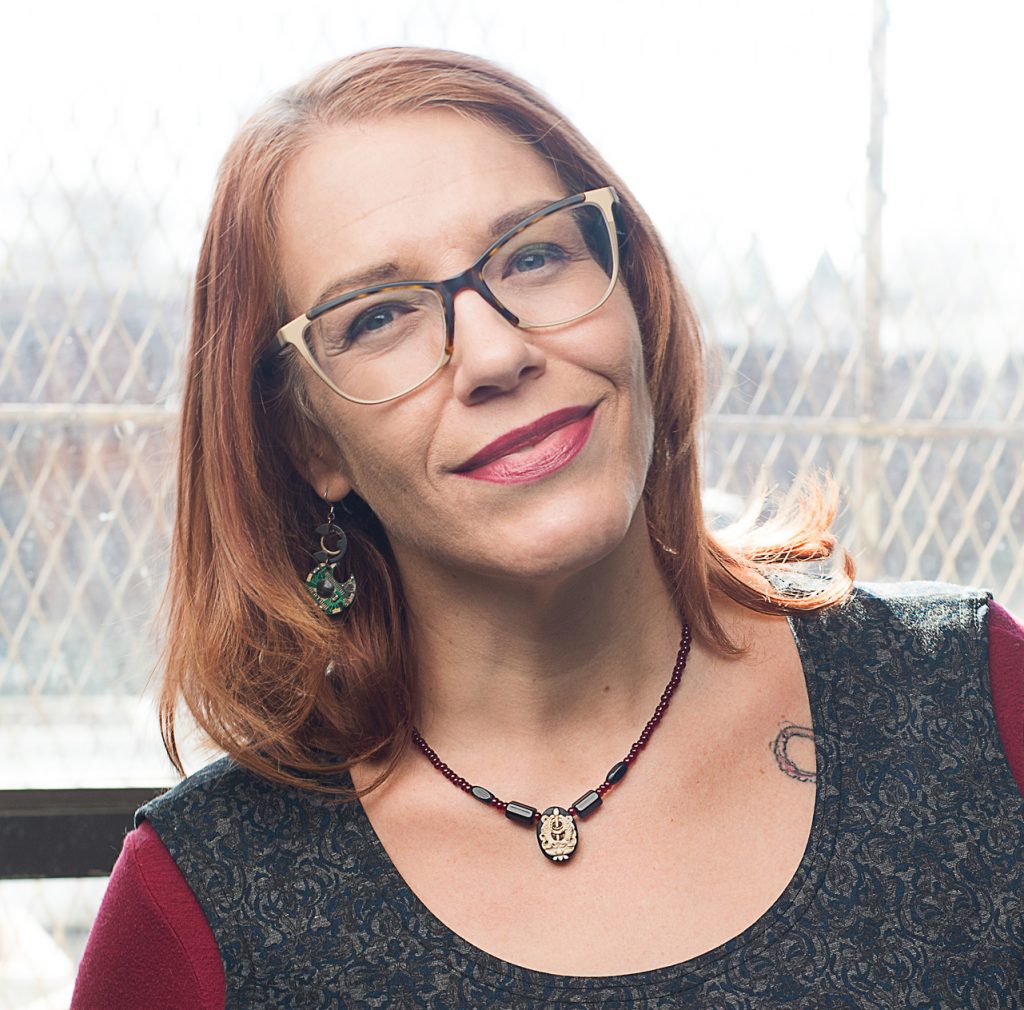 Kelly Robson is an award-winning short fiction writer whose work appears in major speculative fiction markets. Many of her stories have been selected for year's best anthologies, and have been translated internationally. She's a regular contributor to Clarkesworld's Another Word column. In 2018, her time travel adventure Gods, Monsters, and the Lucky Peach debuted to high critical praise.
In 2018, her story "A Human Stain" won the Nebula Award for Best Novelette, and her novelette "We Who Live in the Heart" is currently a finalist for the 2018 Theodore Sturgeon Award.  In 2017, she  was a finalist for the John W. Campbell Award for Best New Writer.  In 2016, her novella "Waters of Versailles" won the Prix Aurora Award and was also a finalist for the Nebula Award and World Fantasy Awards. Her short story "The Three Resurrections of Jessica Churchill" was a finalist for the 2015 Theodore Sturgeon Award, and her short story "Two-Year Man" was a finalist for the 2015 Sunburst Award.
Growing up in the foothills of the Canadian Rockies, Kelly competed in rodeos and gymkhanas, and was crowned princess of the Hinton Big Horn Rodeo. From 2008 to 2012, she wrote the wine and spirits column for Chatelaine, Canada's largest women's magazine. After 22 years in Vancouver, she and her wife, fellow SF writer A.M. Dellamonica, now make their home in downtown Toronto.
Tobias S. Buckell, Director At Large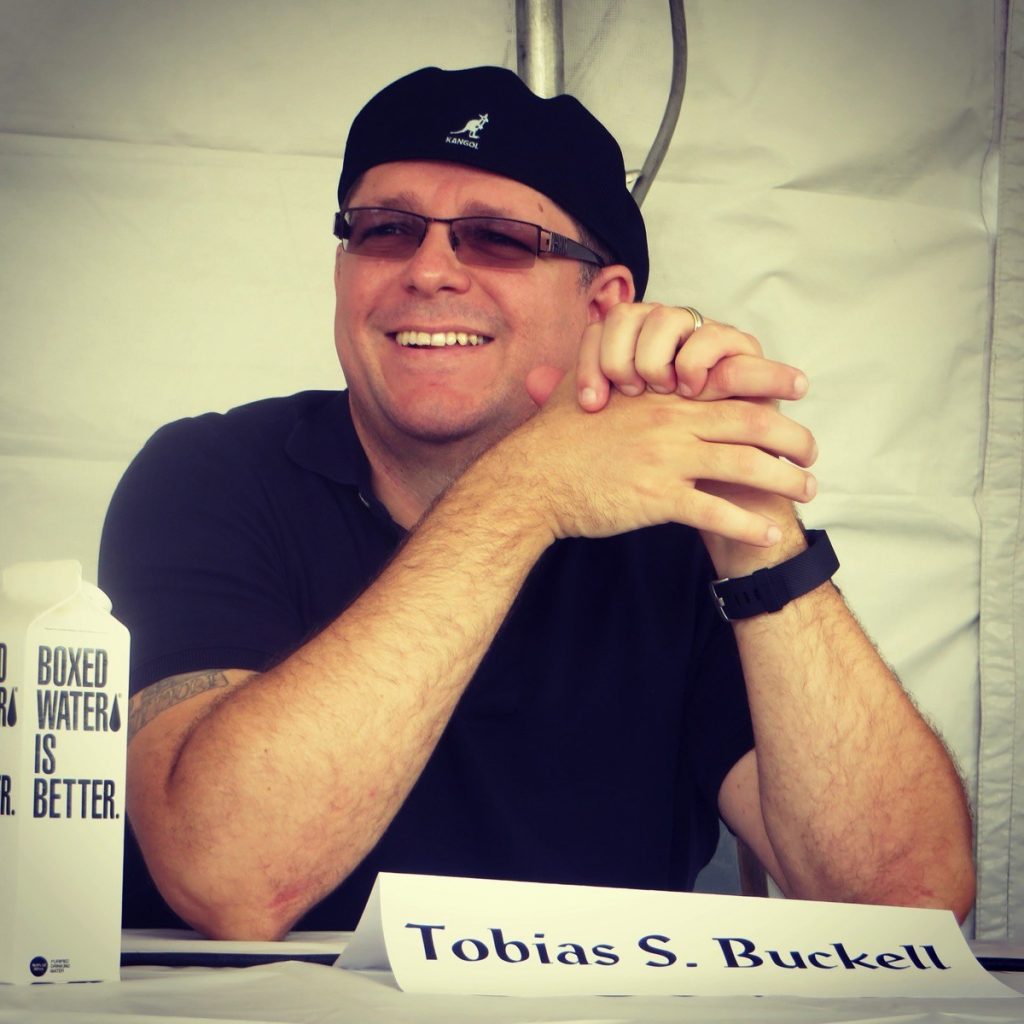 Called "violent, poetic and compulsively readable" by Maclean's, science fiction author Tobias S. Buckell is a New York Times Bestselling writer born in the Caribbean. He grew up in Grenada and spent time in the British and US Virgin Islands, and the islands he lived on influence much of his work.
His Xenowealth series begins with Crystal Rain. Along with other stand-alone novels and his over seventy stories, his works have been translated into nineteen different languages. He has been nominated for awards like the Hugo, Nebula, Prometheus, and the John W. Campbell Award for Best New Science Fiction Author. His latest novel is The Tangled Lands written with Paolo Bacigalupi, which the Washington Post said is "a rich and haunting novel that explores a world where magic is forbidden."
He currently lives in Bluffton, Ohio with his wife, twin daughters, and a pair of dogs. He can be found online at www.TobiasBuckell.com.