SFWA Board
Officers: July 1st, 2016 to June 30th, 2017
Cat Rambo, President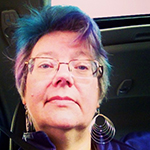 Cat Rambo's 150+ fiction publications include stories in Asimov's, Clarkesworld Magazine, and Tor.com. Her short story, "Five Ways to Fall in Love on Planet Porcelain," from story collection Near + Far (Hydra House Books), was a 2012 Nebula nominee. Her editorship of Fantasy Magazine earned her a World Fantasy Award nomination in 2012 and most recently, she guest-edited Lightspeed Magazine's special Women Destroy Fantasy issue. She is a graduate of the Johns Hopkins Writing Seminars and the Clarion West Writers Workshop. You can find links to her fiction at www.kittywumpus.net
Erin M. Hartshorn, Vice President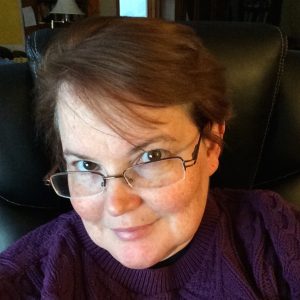 Erin M. Hartshorn did her graduate work in fish olfaction (and yes, she's heard all of the jokes about how fish smell) before turning to words to make her living. Her freelance business makes others' words look good through copyediting, proofreading, and indexing. Her fiction has appeared both online and in print, placed in the PARSEC short story contest, earned honorable mentions and semifinal status in the Writers of the Future contest, and been shortlisted for the Universitat Politècnica de Catalunya Award for science-fiction novellas. She also publishes mysteries under the pen name Sara Penhallow. Erin lives in Pennsylvania with her husband and their two kids, who are gradually being inculcated in the joy of all that is science fiction and fantasy. She can be found on her website at www.erinmhartshorn.com/blog, on Twitter @ErinMHartshorn, or in the SFWA chat room most weekday afternoons.
Email Vice President Hartshorn
Susan Forest, Secretary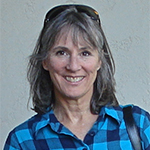 Two-time Prix Aurora Award finalist and winner of The Galaxy Project, juried by Robert Silverberg, David Drake and Barry Malzberg (Rosetta Books, November, 2011), Susan Forest is a writer of science fiction, fantasy and horror, and fiction editor for Edge Press. You can find her stories in Analog, Asimov's, Beneath Ceaseless Skies, OnSpec, three of the Tesseracts series, and AE Science Fiction Review. Her collection, Immunity to Strange Tales, was launched by Five Rivers Chapmanry Press in August, 2012. Susan's YA novel, The Dragon Prince, was awarded the Children's Circle Book Choice Award. In addition to writing and editing, she teaches writing to adults, and works in schools as an artist-in-residence and guest speaker. As secretary for SFWA, Susan looks forward to exploring ways SFWA can provide leadership to its members in addressing the new world of publishing and all its ramifications for authors. You can check out her website at www.speculative-fiction.ca.
Bud Sparhawk, Chief Financial Officer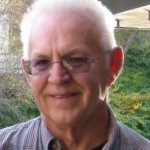 Bud Sparhawk has sold numerous stories to Analog, Asimov's, several "Best of" anthologies, and other print, audio, and on-line media both in the United States and overseas. He has had his short story collections and two novels; Vixen and Distant Seas published. He has been a three-time Nebula Award finalist.
Sarah Pinsker, Director At Large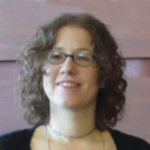 Sarah Pinsker is the author of the novelette "In Joy, Knowing the Abyss Behind," winner of the Theodore Sturgeon Memorial Award in 2014 and 2013 Nebula Award finalist. Her fiction has been published in magazines including Asimov's, Strange Horizons, Fantasy & Science Fiction, and Lightspeed, and in anthologies including Long Hidden, Fierce Family, and The Future Embodied.
She co-hosts the Baltimore Science Fiction Society's Dangerous Voices Variety Hour, a reading series/quiz show. She is also a singer/songwriter and toured nationally behind three albums on various independent labels: (Charmed, disappear records; Wingspan, Reinventing Records; This is Your Signal, The Beechfields, with the Stalking Horses). A fourth is forthcoming. She lives in Baltimore, Maryland and can be found online at sarahpinsker.com and twitter.com/sarahpinsker.
Matthew Johnson, Director At Large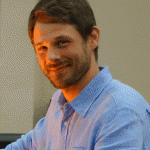 Matthew Johnson is a writer and educator who lives in Ottawa, Ontario, Canada with his wife Megan and sons Leo and Miles. His short fiction has been published in a wide variety of markets including Asimov's Science Fiction, Fantasy & Science Fiction and Strange Horizons and translated into Russian, Czech and Danish; his first novel, Fall From Earth, was published by Bundoran Press in 2009 and Irregular Verbs, a collection of his short stories, will be published by Chizine Press in 2014. Since 2008 he has worked at MediaSmarts, an internationally recognized media education organization, where he creates resources such as lesson plans, training workshops and educational computer games and participates in advocacy and awareness efforts as part of his work as Director of Education. His website is www.irregularverbs.ca.
Jennifer Brozek, Director At Large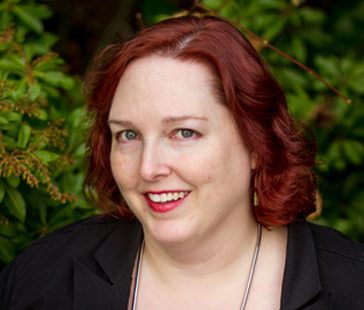 Jennifer Brozek is a Hugo Award-nominated editor and an award-winning author. Winner of the Australian Shadows Award for best edited publication, Jennifer has edited fourteen anthologies with more on the way, including Chicks Dig Gaming and Shattered Shields. Author of Apocalypse Girl Dreaming, Industry Talk, In a Gilded Light, and the Karen Wilson Chronicles, she has more than sixty published short stories, and is the Creative Director of Apocalypse Ink Productions.
Jennifer also is a freelance author for numerous RPG companies. Winner of both the Origins and the ENnie awards, her contributions to RPG sourcebooks include Dragonlance, Colonial Gothic, Shadowrun, Serenity, Savage Worlds, and White Wolf SAS. Jennifer is the author of the YA  Battletech novel, The Nellus Academy Incident. She has also written for the AAA MMO Aion and the award winning videogame, Shadowrun Returns.
When she is not writing her heart out, she is gallivanting around the Pacific Northwest in its wonderfully mercurial weather. Jennifer is an active member of SFWA, HWA, and IAMTW. Read more about her at www.jenniferbrozek.com or follow her on Twitter at @JenniferBrozek.
Lawrence M. Schoen, Director At Large (Elected 2016)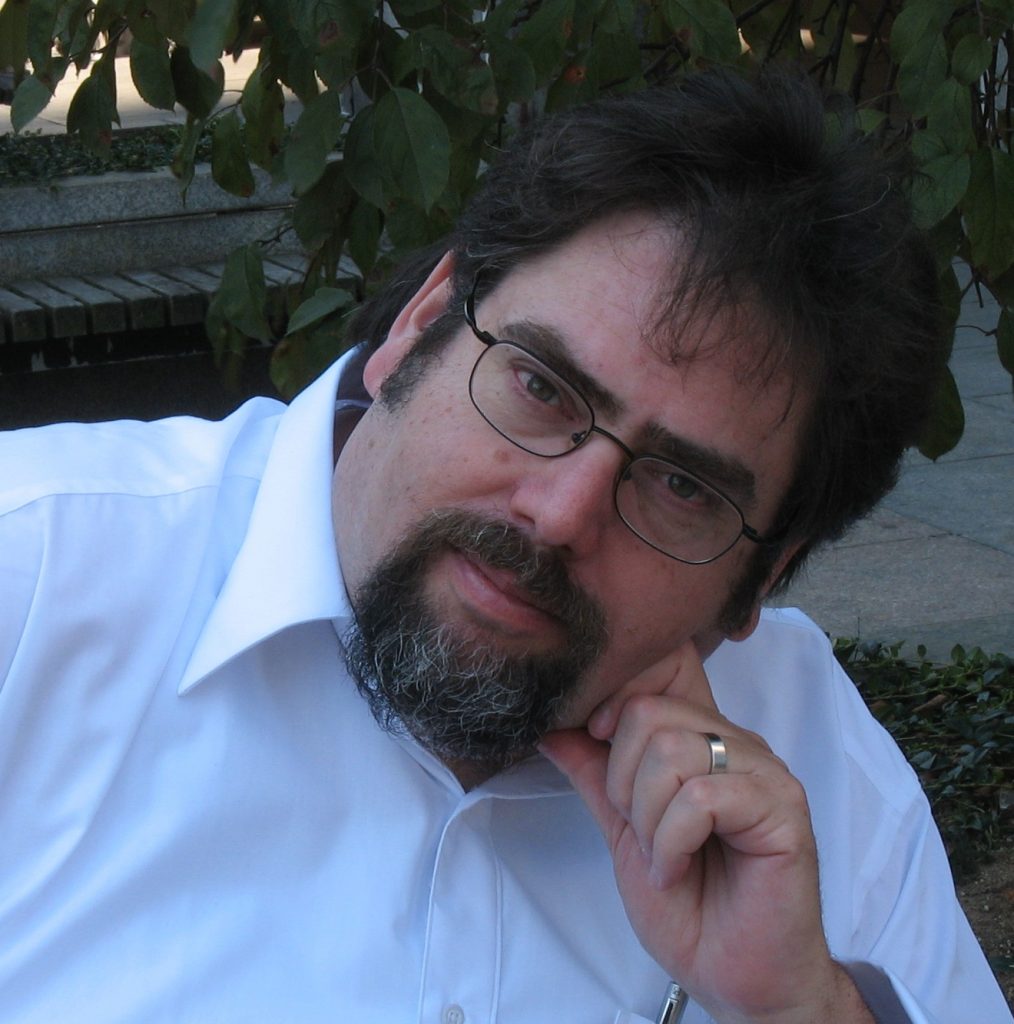 Lawrence M. Schoen holds a Ph.D. in cognitive psychology, has been nominated for the Campbell, Hugo, Nebula, and Cóyotl awards, is a world authority on the Klingon language, operates the small press Paper Golem, and is a practicing hypnotherapist specializing in authors' issues. His previous science fiction includes many light and humorous adventures of a space-faring stage hypnotist and his alien animal companion. His most recent book, Barsk, takes a very different tone, exploring issues of intolerance, friendship, conspiracy, and loyalty, and redefines the continua between life and death. He lives near Philadelphia, Pennsylvania with his wife and their dog.
John P. Murphy, Director At Large (Appointed 2017)
John P. Murphy is a short fiction writer living in New Hampshire. His work has appeared in print and audio in venues including F&SF, Nature, and "Year's Best" anthologies, and he is the author of the novella "The Liar," a 2016 Nebula Award finalist. John holds a PhD in engineering, and works in the field of network security. He once helped build a hybrid race car and then refused to drive faster than 45mph in it. He can be found online at http://johnpmurphy.net