Featured Book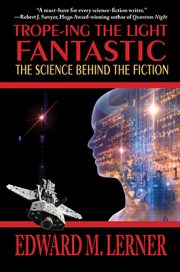 FTL travel? Time travel? Super-smart AI? Those are surely mere fodder for storytelling. Wild extrapolations.
Or not. TROPE-ING reviews the latest science relevant to popular tropes, illustrated throughout with SF (written and video) examples.
Featured Member
Andrew M. Seddon
"Ring of Time," "The DeathCats of Asa'ican and Other Tales of a Space-Vet," and "Wreaths of Empire" are Andrew M. Seddon's latest science fiction novels all published by Splashdown Books. He's currently working on a series of ghost stories.