Comments are closed.
Featured Book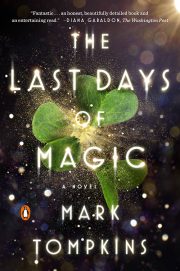 Named one of the Best New Books by People Magazine, The Last Days of Magic is an epic novel of mysticism and mayhem, Celts and faeries, mad kings and druids, and a goddess struggling to reign over magic's last outpost on the Earth – medieval Ireland.
Featured Member
Brian Burt
Brian Burt writes short and novel-length speculative fiction. His short story "The Last Indian War" won the Writers of the Future Gold Award. His debut novel, "Aquarius Rising: In the Tears of God," won EPIC's 2014 eBook Award for Science Fiction.