Comments are closed.
Featured Book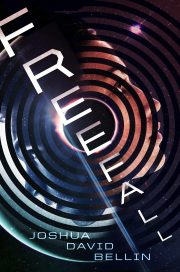 Cam and Sofie live on a future Earth deeply divided by race and class. When the two teens meet during a time of revolutionary struggle over deep-space colonization, the choices they make may decide the fate of their planet and their people.
Featured Member
Dave Creek
Dave Creek is the author of the novels SOME DISTANT SHORE, THE UNMOVING STARS, and CHANDA'S AWAKENING.
His short stories have appeared in ANALOG SCIENCE FICTION AND FACT and APEX magazines, as well as several anthologies.