Nothing found
Featured Book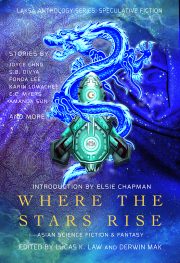 Take a journey through Asia and beyond to explore about identities, belonging, and choices.
". . . this collection is essential for anyone interested in the diverse and engaging possibilities of fantasy and science fiction." — Booklist
Featured Member
David D. Levine
David D. Levine is the author of novel Arabella of Mars (Tor 2016) and over fifty science fiction and fantasy stories. His story "Tk'Tk'Tk" won the Hugo Award, and he has been shortlisted for awards including the Hugo, Nebula, Campbell, and Sturgeon.