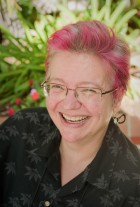 Cat Rambo
Cat Rambo's latest book is NEAR+FAR, a collection of short SF stories from Seattle-based Hydra House Books.
Featured Book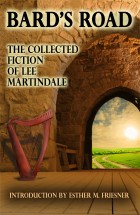 Twenty-nine short stories by Lee Martindale, including reprints from major anthologies and four never-before-published works. Introduction by Esther M. Friesner, cover art by Melanie Fletcher.
Featured Member
Teresa Frohock
Teresa Frohock is the author of the dark fantasy Miserere: An Autumn Tale and numerous short stories. Currently, she lives in North Carolina. She has long been accused of telling stories, which is a southern colloquialism for lying.