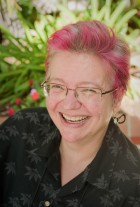 Cat Rambo
Cat Rambo's latest book is NEAR+FAR, a collection of short SF stories from Seattle-based Hydra House Books.
Featured Book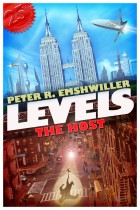 Originally published by Bantam Spectra as The Host, this is the 25th Anniversary edition of the cyperpunk classic, now available for Kindle!
Featured Member
Sara Stamey
Sara Stamey's SF novels with Berkley/Ace made the Locus Best New Novels list. Her journeys include treasure hunting and teaching scuba in the Caribbean; backpacking Greece and New Zealand; operating a nuclear reactor; owning a farm in Southern Chile.