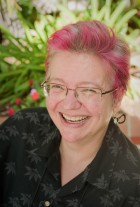 Cat Rambo
Cat Rambo's latest book is NEAR+FAR, a collection of short SF stories from Seattle-based Hydra House Books.
Featured Book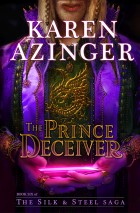 Deceive, divide, corrupt and conquer. Armies sharpen their weapons for a battle of swords while the Mordant engages in a battle of souls in this epic fantasy written in the style of Game of Thrones. Presenting book 6 of The Silk & Steel Saga.
Featured Member
Ken Altabef
Ken Altabef is an author whose writing spans a wide range of the imaginative from science fiction to fantasy to horror. ALAANA'S WAY is his epic fantasy series set in the arctic wastes, and features Inuit mythology.