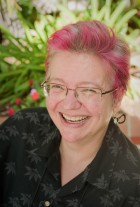 Cat Rambo
Cat Rambo's latest book is NEAR+FAR, a collection of short SF stories from Seattle-based Hydra House Books.
Featured Book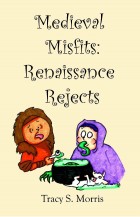 Swashbuckling heroes, brave deeds, daring do, beautiful Heroines – you won't find any of that in Medieval Misfits. The book takes some bumbling humans with few good looks and fewer skills, puts them into ridiculous situations.
Featured Member
Teresa Frohock
Teresa Frohock is the author of the dark fantasy Miserere: An Autumn Tale and numerous short stories. Currently, she lives in North Carolina. She has long been accused of telling stories, which is a southern colloquialism for lying.