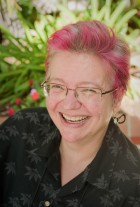 Cat Rambo
Cat Rambo's latest book is NEAR+FAR, a collection of short SF stories from Seattle-based Hydra House Books.
Featured Book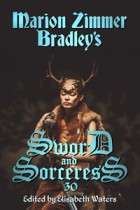 This volume of the anthology series, edited by Elisabeth Waters and now in its third decade of publication, includes stories by Robin Wayne Bailey, Deborah J. Ross, Michael H. Payne, Catherine Soto, and many others.
Featured Member
Massimo Marino
Marino is a scientist envisioning science fiction.
He contributed to the experiments at CERN and The Lawrence Berkeley Lab, then accepted leading positions at Apple, Inc., and at the World Economic Forum. Tweets from @Massim0Marin0