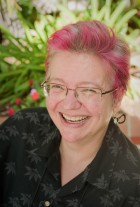 Cat Rambo
Cat Rambo's latest book is NEAR+FAR, a collection of short SF stories from Seattle-based Hydra House Books.
Featured Book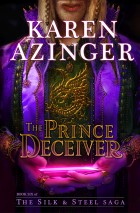 Deceive, divide, corrupt and conquer. Armies sharpen their weapons for a battle of swords while the Mordant engages in a battle of souls in this epic fantasy written in the style of Game of Thrones. Presenting book 6 of The Silk & Steel Saga.
Featured Member
Sara Stamey
Sara Stamey's SF novels with Berkley/Ace made the Locus Best New Novels list. Her journeys include treasure hunting and teaching scuba in the Caribbean; backpacking Greece and New Zealand; operating a nuclear reactor; owning a farm in Southern Chile.