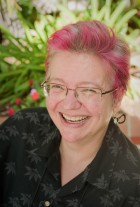 Cat Rambo
Cat Rambo's latest book is NEAR+FAR, a collection of short SF stories from Seattle-based Hydra House Books.
Featured Book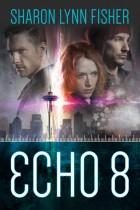 The fate of 2 worlds hangs in the balance as 3 lives entangle: Jake, a man shifted to an alternate Earth where he must drain energy from others to survive; Tess, the scientist trying to save him; Ross, the FBI agent caught between love and duty.
Featured Member
Don Sakers
Don Sakers is the author of the Scattered Worlds Mosaic series. He's explored the thoughts of sapient trees, brought Carmen Miranda's ghost to Space Station 3, and beaten the "Cold Equations" scenario. His book review column appears in Analog.