ryck neube - writer
photo by Russell Lee Courtesy University of Kentucky Photo Archives

Ryck Neube /
R. Neube,
Writer

updated December 2012
WRITING IS
(A speech I didn't give at a college that will go unnamed on the off chance they invite me back so I can recycle this puppy.)
I have been told in no uncertain terms that the fire marshal will not allow me to instruct y'all in the arcane art of personal illumination, i.e., lighting farts. Sad in a way; it's not only the best way to scare away rampaging bears you encounter while camping, but it is a corking metaphor for the subject at hand.
I am a blue collar writer who believes art is decided by the next century, not the pontificating fools surrounding me. I build stories and novels to launch my attitudes and observations into this messy little world of ours. It is what I do.
Published Works updated December 2012

Text copyright © 2012 by R. Neube.
Published Works | Biography | Photograph | Favorite Links | Home | updated December 2012

---
provides free home pages for members.
Site space provided by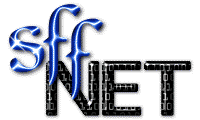 This site is owned by Ryck Neube.

Except where otherwise noted, content and design copyright © 1995-2012 by Science Fiction and Fantasy Writers of America, Inc. ("SFWA"). Any opinions expressed on the SFWA site are those of the author, not of SFWA.