2016 SFWA Nebula Conference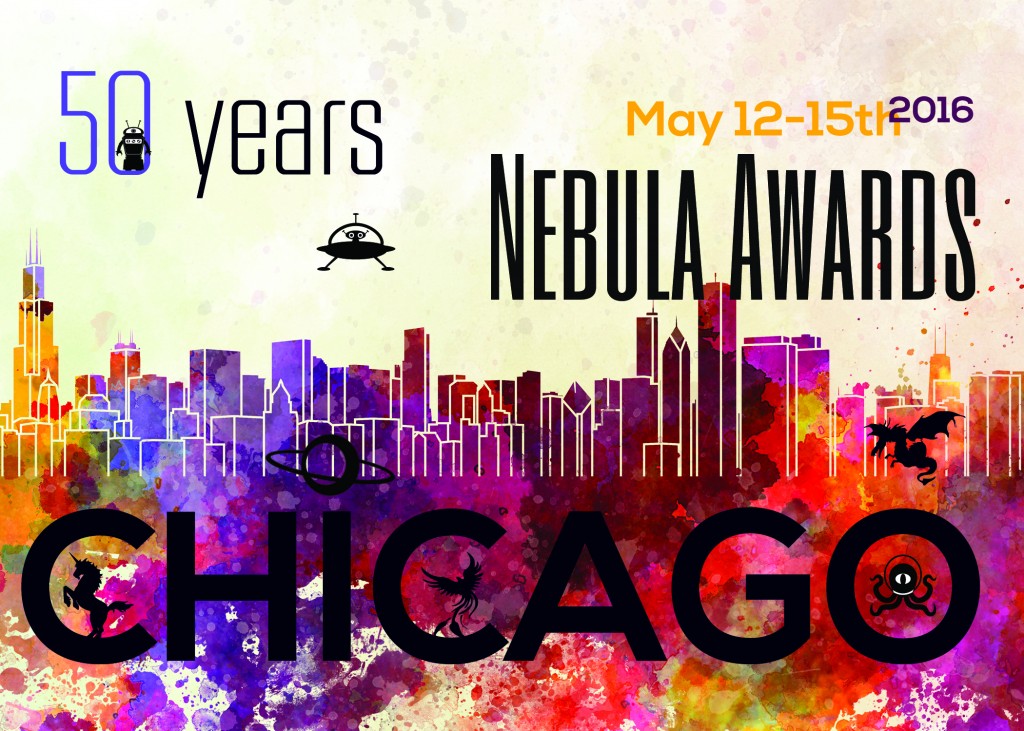 ---
SFWA members and other individuals who are interested in the field of science fiction and fantasy are welcome to attend SFWA's Nebula Conference. Attendees may participate in workshops, programming and special events throughout the weekend.
Focusing on three tracks relevant to professionals in the genre, attendees will be able to choose from career management, professional development, and expert knowledge panels and workshops throughout the weekend.
Our conference will also feature the prestigious 50th Annual Nebula Awards  hosted by comedian John Hodgman and banquet along with exciting tours of the City Winery and Northern Illinois University. Receptions honoring SFWA's newest Grand Master, C.J. Cherryh and the Nebula Award nominees will take place throughout the weekend along with a mass autographing session.
The SFWA Nebula Awards Banquet will take place on May 14th, 2016 at the Palmer House Hilton hotel.
This conference is fully accessible and we will strive to make this event comfortable, safe, and engaging for all attendees.
Our policies on harassment and accessibility are located here:
If you have special requests for accessibility accommodation, for both on-site and off-site events. (e.g. transportation, mobility, vision, hearing, etc.), any information provided in the registration will be kept in the strictest of confidences.
*New*
Science Fiction Authors, Artists and Editors: their work inspires and entertains audiences with the possibilities of the past, present, and future of our world and elsewhere. Who are these creative people?
"Worldbuilders of Science Fiction and Fantasy" is a portrait project about the people who create these wonderful worlds, photographed on large format film. The project started at the 2015 Nebula weekend, and continued at Sasquan and Con-Volution. I am thrilled to come back to the Nebulas this year to continue the project. You can see the work in progress here:
http://richardmanphoto.com/PICS/WorldbuildersSFnF-Portfolio/
I would love to have your participation. I will be photographing in a SFWA function room starting on Friday May 13, until Sunday noon or thereabouts. If you can spare 20 minutes, please email me at richard@richardmanphoto.com with your availability.
Thank you.
Related Sections