Nebula Awards Weekend
The Science Fiction and Fantasy Writers of America's Forty-Ninth Annual Nebula Awards Weekend will be held in San Jose, at the San Jose Marriott, May 15-18, 2014. The Marriott is located at 301 South Market Street in San Jose, California.  Registration for the event and hotel rooms will begin in mid-January, 2014.  We are delighted to announce that Ellen Klages is our Toastmaster.
Both SFWA members and other individuals who are interested in the field of science fiction and fantasy may register for SFWA's Nebula Awards Weekend.  Attendees may participate in tours, workshops, programming and special events.  The Nebula Awards Ceremony and Banquet will be held on Saturday evening, May 17.
Attending authors will participate in a book signing on Friday, May 16 in the late afternoon/early evening.  This event is open to the public as well as to attendees of the Nebula Awards Weekend.
Registration will open January 15, 2014.
All active members of SFWA may nomination one or more works for SFWA's Nebula Awards.  The deadline for nominations is February 15, 2014.  Caveat:  The nominator must have no fiduciary interest in the work–which means, not be the writer, the editor, the agent, publicist, or the significant other of one of the fore-mentioned.
The six works in each category with the greatest number of nominations become the finalists for the Nebula Awards. All active SFWA members may vote from March 1 through March 30, 2014 (more information on voting for the Nebula Awards).  SFWA's Nebula Awards will be presented during the Awards Banquet on Saturday evening, May 17 at the San Jose Marriott Hotel.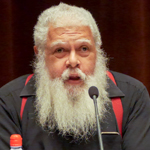 2013 Damon Knight Grand Memorial Grand Master: Samuel R. Delany
 Samuel Delany is the author of Nova, Dhalgren, Stars in My Pockets Like Grains of Sand.
Two of his classic works of science fiction criticism, The Jewel-Hinged Jawand Starboard Wine, have just been brought back into print by Wesleyan University Press, who will reissue a third, The American Shore, in the summer of 2014.
His most recent work is Through the Valley of the Nest of Spiders.  Delany has won four Nebula awards and two Hugo awards.
In 2010 Delany won the third J. Lloyd Eaton Lifetime Achievement Award in Science Fiction from the academic Eaton Science Fiction Conference at UCR Libraries. He was inducted into the Science Fiction and Fantasy Hall of Fame in 2002. Since 2001 he has been a professor of English and Creative Writing at Temple University in Philadelphia (he was the Director of the Graduate Creative Writing Program for three years). He is also a recipient of the William Whitehead Memorial Award for a lifetime's contribution to lesbian and gay literature.
Previous honorees of the Damon Knight Memorial Grand Master Award for 'lifetime achievement in science fiction and/or fantasy' are legends Isaac Asimov, Ray Bradbury, Harlan Ellison, James Gunn, Joe Haldeman, Harry Harrison, Ursula K. LeGuin, Anne McCaffrey, Michael Moorcock, Robert Silverberg, Connie Willis, and, Gene Wolfe.
More information will be announced in late December.
To request interviews, or for questions concerning SFWA, the award's history or the Nebula Award Weekend, please contact publicist Jaym Gates.
The Nebula Awards  Weekend is hosted by co-chairs Cindy Scott and Karen Dawn Plaskon.  Their Committee includes Charlie Jane Anders, Eleanor Farrell, David Gallaher, Glenn Glazer, Sarah Goodman, Gigi Gridley, Richard Mann, Madeleine Robins, Chuck Serface, Aaron Spielman, Carl Ueber, Jacob Weisman, and Rina Weisman.  For inquiries, please contact [email protected].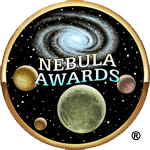 •••