Comments are closed.
Featured Book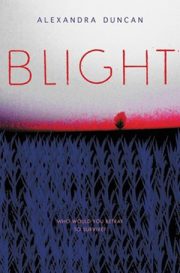 Seventeen year-old Tempest has lived on the AgraStar farm since she was a child. Company life is all she's even know. But one small act of disobedience will create fissures that crack open the walls of her world and send her running for her life.
Featured Member
Sarina Dorie
Sarina Dorie has sold over eighty-five short stories to markets like Daily Science Fiction, Magazine of Fantasy and Science Fiction, Orson Scott Card's IGMS, and Cosmos. Her novels include: SILENT MOON, DAWN OF THE MORNING STAR, and URBAN CHANGELING.
Recent Comments