Comments are closed.
Featured Book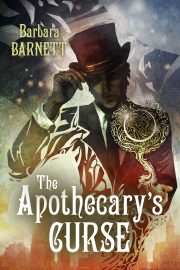 Between magic and science, mythology and medicine, history and fantasy lies The Apothecary's Curse, as a gentleman physician and an enigmatic apothecary try to prevent a genetics company from exploiting the book that made them immortal centuries ago.
Featured Member
Jim C. Hines
Jim Hines writes books about magic librarians, action-hero princesses, nearsighted goblins, flaming spiders, and more. (Generally not all in the same book.) He's also sold close to 50 short stories.