Comments are closed.
Featured Book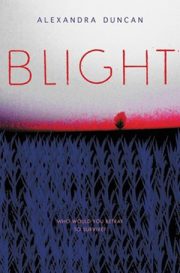 Seventeen year-old Tempest has lived on the AgraStar farm since she was a child. Company life is all she's even know. But one small act of disobedience will create fissures that crack open the walls of her world and send her running for her life.
Featured Member
Daniel Marcus
Salon.com described Daniel Marcus' work as "a cross between Raymond Carver and William Gibson." He has taught creative writing at UC Berkeley and has worked as a musician, mathematician, systems architect, and ops dude.