Comments are closed.
Featured Book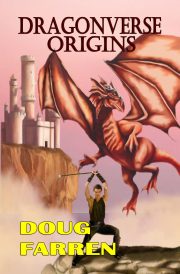 Dragonverse Origins is a unique blend of fantasy and science fiction. It is a new addition to the Dragonverse series. It's available on Amazon now for pre-order and will go on sale on Aug 27th.
Featured Member
Andrew P. Weston
Andrew P. Weston lives with a large amount of cats in a medium sized house on a small Greek island. He is the author of the IX Series and creator of Daemon Grim, a prominent character within Janet Morris' Heroes in Hell Universe.